Intolerance Is An Illness
February 4, 2011
For the majority of the world, religion is a daily part of a person's life. 80% of the world's population believes in some form of devotion. That would seem that 80% of the earth's people have something in common, but that is not entirely true. Religious people are supposed to be accepting of others, yet some are cruel and prejudice others regarding faith.
Any holy book says to treat others with the upmost respect. So then why are a few people intolerant? I believe it happens because most people grow up with a certain denomination. When a person grows up knowing one thing and then suddenly someone else says the other person's religion is wrong, that can be a bit upsetting. This is the case of most intolerant people.
Intolerance is not a good thing whatsoever. When I think of intolerance, I think of Hitler. Hitler was extremely intolerant and said that people of Jewish faith should be exterminated. I know that extremely intolerant people of the world are a slim number, but the actions those people could do would affect so many innocent people. Religious people all want to do good for the world, am I right?
I have a perfect solution for discrimination to be rid of. Most people don't know everything about every single religion in the world. If a person could understand that, then maybe when they talk about religion, they will put themselves in someone elses shoes and say "This person has feelings too and they might have been raised with a different religion that I, so I should learn to accept what that person believes." I think this would end most intolerance.
Intolerance affects not only the victim, but also the perpetrator. People of religious tendencies would be better off accepting another's faith because they would feel better about themselves for being a good person and even a better relationship with their faith. in certain points, understanding another's faith when someone has been accustomed to their's is difficult, but knowledge of other faiths is rewarding to the soul.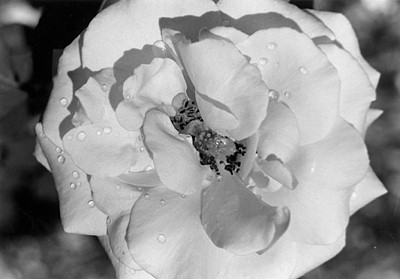 © Kristin O., Quincy, MA