Purpose Is Not Overrated
January 2, 2011
Hey! Can I talk to you and share a vital piece of information? I need to say is something important. It will only take three minutes.

First Minute: I want to personally introduce my new verb phrase: to live. What comes to mind when you think about the phrase "to live"? One may say, "not being dead". Another may say, "hanging with friends". A person may even get a little sarcastic and say "paying bills". One word describes the phrase "to live": purpose.

Second Minute: Yes, I said it—purpose. A better explanation could be this: having a destiny for your life. I've asked different people about their destiny/purpose. Will you believe that their response was "I don't know about a destiny and if there is such a thing, I don't have it."

Third Minute: Christ came that we may have life and have it more abundantly (John 10:10). Here's the thing. You do have purpose and you do have a destiny. God has a plan for your life and He wants you to take hold of it. How? By understanding who Christ is and taking hold of that "abundant life". It takes faith but Christ said all you need is faith "the size of a mustard seed". To my amazement, the young people no longer had doubts about their destiny because by then, they already accepted Christ into their hearts. They found their purpose and are now fulfilling it.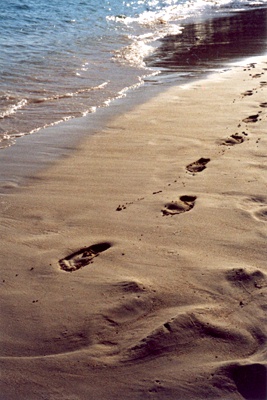 © Ashley B., Potomac, MD