Already There: A Different Way of Thinking
January 5, 2011
I began Bible quizzing at the Methodist Church in the fall of 2006. As a quizzer one studies a certain book or collection of books from the New Testament each year, from September to July. Typically, one goes to practice each week having studied one chapter along with a couple of quotes, which you know word-for-word. Our coaches ask us quizzers questions as we race to beat each other to be the first light on (we quiz on seats that have sensors in them and are plugged in to a box with lights). On the first Saturday of every month, our team divides and goes to a different church to compete against smaller teams of three to five quizzers. Seven to nine 15 question quizzes can make up one's day depending on if one's team has a bye or if you compete in the individual rounds.

Bible quizzing can really transform the way in which a person processes their thoughts. Not just the way one thinks about academic topics, but in everyday life. I can attest to this fact along with all of my friends that participate in quizzing. Once you have started there is no turning back, the deed already done. Even the kids that don't study that hard or get it cruisable (memorized) enjoy the effects. Quizzers are expected to be able to think very rapidly in order to finish questions if they jump before they are completed and know how to answer once the question is complete. Speaking quicker than normal is also a must, as we only have 20 seconds to complete or answer the question. Quizzing also helps train your brain to memorize and keep things in your brain for a longer period of time than your average student would for a quiz or test.

I personally feel the need to and can complete other peoples' sentences either in my head or aloud. For instance when I am watching Jeopardy, I can have the question answered before Alex Trebek is done reading it, as my processing time is cut back significantly. My friend Gabrielle, a former quizzer, sometimes speaks very quickly when she gets excited about something. When we are around a group of people that have never quizzed, they are often at a loss at what she is saying and basically think that she is insane but we who have quizzed understand her for the most part. In quiz practice just last Sunday, my friend Deanna and I thought of a quote verse back from the book of Acts which we did our rookie year (2006-2007) all because of the three word phrase: "To the Jews…" Sure neither one of us remember nearly everything that we learned that year, but I still recall many of the more important parts of scripture and even a few references from the various books that I have studied over the years. I also process readings in such a way that I am looking for the way a question will be asked about a certain sentence or idea, even if the reading is just for leisure. The skills that I have developed from my quizzing experiences have helped me this far in life and I believe that they will continue to do so throughout the rest of my life.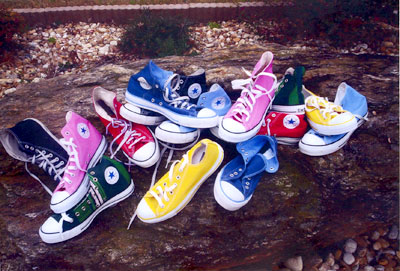 © Leandra L., Stockbridge, GA