The Significance of Christmas in Times of Economic Depression
December 18, 2010
Christmas is the most celebrated occasion among Filipino families regardless of age or economic status. This is a tradition that brings out the generosity, togetherness, and even prayerfulness in each family. That is why people spend so much for this occasion. Sometimes, spending even beyond their budget.

But, what if, Christmas falls at the same time when there is an economic depression? Meaning there is less money to spend; there is not much to give anymore; there is less celebration of togetherness?
It may seem to be a dilemma when the two situations fall at the same time. Christmas is a time for giving a lot while in an economic depression families are in a state trying to cope up in a daily basis. It may be ironic but this is the best time when the significance of Christmas should be truly felt among families. This is when families become more prayerful together to ask for more and hope for the best.

But the significance of Christmas lies in the meaning of POVERTY. The fact is during the first Christmas when both Joseph and Mary only experienced poverty in all aspects including rejection. The basic food, shelter, and clothing were at the minimum for them just to survive. But, the celebration was at the heart when both supported each other for the birth of the child Jesus.

In the same light, Christmas during economic depression is most appropriate for Filipino families to experience the same poverty just like the first Christmas as well as to experience the true faith, hope, and love even without having the money. During any economic depression, everyone, rich or poor are affected. But true poverty lies not on the money you have but on the humbling trials they go through; making each family still continue giving not of material things but of themselves to others. Just like giving their precious time, attention, love, compassion, support, advice based on their personal experiences only for the good of the other. And that is a gift that is priceless.

In a gist, the significance of Christmas is brought forth and best felt during economic depression. Filipino families should strip of the material embellishments of Christmas as part of their tradition. So they will have a clearer vision, open hearts, to feel the true meaning of Christmas as a meaningful tradition that should be passed on from generations to generations. Only then will the true meaning of Christmas be felt in the good times or bad.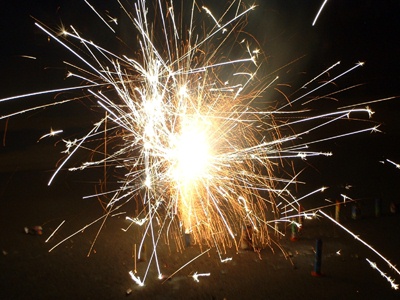 © Kevan B., Beaverton, OR