Is there a Hell? Burning flames of lucifer?
November 26, 2010
Hell? The underworld pit of fire? Ha. Let me ask you, what is God? If you believe he is the gay hating, contradicting a**hole that many hard-core Christians do, I'd have to tell you you are wrong. Because you only contradict yourself. God is merciful and forgiving, he is the embodiment of perfection, purity, and love. He loves his creation. Isn't that right? But you tell me that suicide victims, yes victims, will go straight to hell. How can that be if this god is merciful? You tell me that if you do not believe in god, you well go to hell. How can that be if this god is forgiving? You tell me that if you are Gay, you will go to hell. How can that be if god loves all his creation?

Kind of contradicts itself, doesn't it? So, if God is beautiful, as he is, then how could there be a hell if nobody goes there? Simple, there is no hell. There was no fallen angel, because no angel would ever cross god if he is the embodiment of perfection we all view him as. No angel would turn his back on Happiness. No, I believe that there is no Devil, Satan or Lucifer. There can't be because Hell is here.

I read a quote from Shakespeare once and I've never forgotten it. "Hell is empty, and all the Devils are here." How true is that? We look around at all of the rape, murders, greed, and injustice of the world, and how can you not agree that this is our hell?

The demon is flesh. The ego and desires and the sick perversion of everything people do doesn't come from the Soul. It can't, because how could it? How could the only connection with something as pure as God be the reason for our hell?

No. I don't believe in hell. I don't believe in the Devil. I believe we are all our own. Devil and hell. Our own.

And that one day, when they are ready, the flesh will be shed. There will only be soul. The pureness that God loves in us. And if we're pure at Death's Door every damn time, well, as the quote goes, "Hell would be empty, and all the devils would be here."

And it is.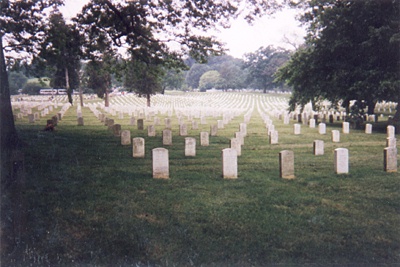 © Jennifer A., Plattsburgh, NY