Religious Faith
August 23, 2010
Religion, what do you think when you hear the word? Some kids moan because it means waking up early on Sunday and attending Religion classes to prepare for some important sacrament or rite of passage you don't even fully understand. For adults it means defending things you believe in or closing the door in some nosy persons face. For politicians it means complicated business deals and annoyance. For other's it's something they can depend on or an excuse.
To me, it's confusion. I don't understand hell and heaven because I don't think some great, loving kind god would throw you into a burning hole in the ground. Yet, I don't think death is the end I think it's like a fresh start. I'm a confirmed Roman Catholic, but even though I've been through years of instruction and stuff I don't understand it all. All I know that is I believe in a god, I don't know anything about. And that if I follow some rules I'm guaranteed a spot in a place we don't know exist.
It's all about the faith, people say. Just have some faith and you'll go places. I don't know how much faith or if I even have any at all. What I'm trying to do if think more about what my faith means. Maybe you (the reader) should take a moment and think what do I think when I hear the word Religion. You could be surprised at how much you believe or hate about it.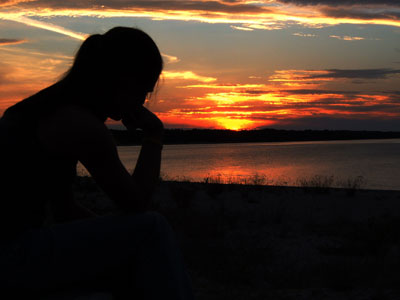 © Hilary L., Rogers City, MI