Will She Still Love Me No Matter What?
August 3, 2010
I feel like I'm swimming in a pool when I'm around my mom. I have many secrets from her, and I'm afriad that she'll be disappointed once I tell her. One of them is that I hate going to church. Most of my life, I always went to church with her. Even after my parents' divorce I was forced to church by my mom. I have nothing against it, I just don't like being forced into. I've told her that I disagree on things, but she gives me a 'i'm sorry your just like your dad' look. I am like my dad in a lot of ways. We both question the church.
My mom wants me to go to BYU, or one of the BY colleges. I don't want to go if I have to be forced into relgion classes.
I feel like I 'm swimming in a pool. I have to get to the end. My mom is the obstical I can't get past. I need to get past her.
She knows why I have to, and she's settling an agreement.
She already has. she knows I"m not going to church, and she's fine by that. I kind of wonder why?
I have lots to tell her, and I feel like I have to tell her soon or I"ll lose her.
I have plenty of time. I can tell her after I graduate, I can tell her before. I can tell her tomorrow, I can tell her in a few seconds. The point is, she accpeted that. She loves me no matter what.
Doubtingly, I doubt it.
Will she really?
No matter what, I think she does. She still my mom, and I will have to talk to her eventually.
I love her, my mom. Relgious or not, she's completely different. I'm just glad she's not forcing me into it anymore.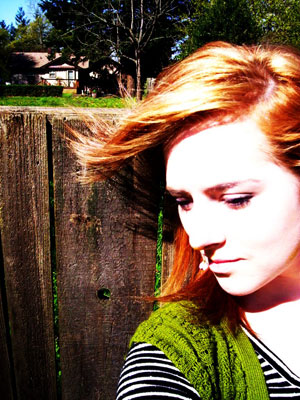 © Anna K., Portland, OR