Who and why.
May 3, 2010
So sitting here in my sick, hazy little world I come to realize some things about myself with which I feel the need to be unusually and uncharacteristically forthcoming with.

Over the years people hear me repeat over and over again that I am so much older, more mature. In reality the maturity and the way in which I have come by it are by no means something I suggest to others, nor do I wish to lord it around as though it is a form of betterment. I done many disreputable things, hurt many people, shattered many relationships, and ripped myself into pieces over it.

When you are our age physically, we have the opportunity to realize that we are as immortal now in this flesh as we will ever be. We don't always have the freedom to exercise it but it is still intact. How ever freedom is often wayward and unyielding for in fact that is its nature, so naturally when freedom leads us awry we are much less inclined to reign it in and correct it. I am afraid of people our age. I have been to the edges of freedom and poked at the sides of its jagged cliffs and sometimes hung over its edges for a clearer view down. I have seen life from the driver's seat of a motorcycle, the ash of a cigarette, from the swollen eyes lifted from the floor, the point of a blade, and the bottom of a bottle. In all these things I began them long before others of our age and stopped them before we normally begin. I have done these and more. I have lived through 9 people dying...8 of them were in the last 3 years. I am terrified when I see our age, our generation allowing freedom to over-run their lives. I know the consequences and what you can become and I watch while they lose their ways and eventually their lights.

In all this I have also seen the ways of the world and they too are terrifying. Yet I have seen the serenity of a clear mountain lake, the burning brilliance of a star blazed sky, and heard the violent wind calm to caress the trees with longing whispers. I know what peace can be. When even now I am away from those whom I remember and love, those who knew me through and through. I can still feel them because of the strength we share. I have forgotten it these last couple of days, caught up as I was in the grief and guilt of losing people I loved, feeling the responsibility of wanting to care for them, and being unable to do so. I have not lately seen that the beings that surround me here in this new place were of the same kind that human is still the prevalence in their spirits. I have ignored the light that shines in some and in so doing snuffed out my own. By tormenting myself and claiming all the blame for every possible aliment, misfortune, or ill will the world has to offer. I have not looked for the reasons why I do so. The reason why I am able, where others can not be so.

We each are given a gift. Indeed each of us is comprised of many gifts and talents and trades, so that we might survive and continue to defend and uplift one another. I remember now that I have cleared some of the external sources now why I am the way that I am. I am who I am not because I am told to be so but because I so choose. And I CHOOSE humanity, love, courage, bravery, loyalty, duty, honor, trust, and maturity. I choose to know not only who I am but why I am, and what I am for and what makes me and yet be none of those things at all. I am entirely new simply made from old. And the old is what reminds me of the wisdom I have gained and that I am required to learn from others as well.

Unfortunately I can not return to 16 years of age when my mind is preoccupied with the thoughts of a mid to late 20 year old. And so I can only promise to put on a most clever act and achieve a more developed skill level of this art. I can also promise that I intend to be more attentive to those of my age around me for in my own world with my own walls I keep you out but I have come to find my isolation is most unbearable and intolerable...I can not promise entrance to anyone but I can guarantee at least a chink in the mortar and I swear to keep whatever you give me to keep safe; a secret, a tryst, or a mere smile, that I will do so and keep them more dearly than any other keepsake I now possess.

I really have no idea where I was going with this. Quite possibly it is the flu talking. But I have been fit to burst with unrelenting feeling that could no longer be contained.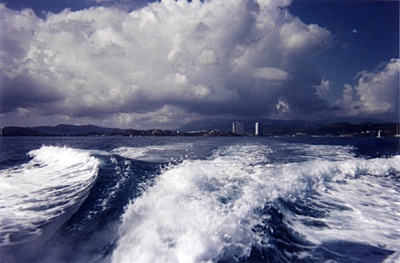 © Jenn T., Dover, NH