Dear God
March 9, 2010
Dear Daddy (God),

I have had your book my whole life, however it has meant different things to me according to the stage of my life. Your book has changed my entire existence, my beliefs, my hopes, my dreams. Your book has crafted my heart, and the hearts of so many on this earth. It has given me a reason for life, thank You so much for giving me this special gift--it really means the world to me.
While I was young, Your book, the Bible, was just the book that I was told stories from every night before bed, every Sunday at church, and every day that I had school. I knew all the stories, however I couldn't tie them all together, that is, until I was four. When I was four, I proclaimed that I knew what You where talking about in the Bible. I understood it and I wanted it. I wanted to be a part of it. I don't remember what exactly happened when I asked you into my life, since I was so young, but I do remember one thing. I remember that it felt like my heart was elated with joy, and my parents say that it showed on my face. It felt like You, the almighty God, were a part of me, the dreadful sinner. Before I was four and accepted You into my heart, I was legitimately dead. My life meant nothing and had no meaning, no reason. I was burrowed in bottomless sin and was stuck in it. After I had you in my life, I woke up. I came out of the sin because you let me, through forgiveness. That's when all these pages with hundreds of thousands of words came alive in my life.
Through elementary school, the Bible was fascinating, but I rarely picked it up on my own until about third grade, and even then I only did rarely. It was what I turned to when I had to, like in Bible class, Sunday school, and chapel. It was supposed to be the head of my life, but it was just pulled out when I thought it was needed. Although You had Your plan, and You knew that I was going to turn back to You and Your book.
From middle school, up until now, You and the Bible are my life. Your Bible is a lamp unto my feet and a light unto my path. Your holy word is composed with the love letters that get me through the day. It is the song that my heart sings, the hope that starting over brings. This special gift you gave me is the map of my life, and what I turn to in every situation. Your book has truly changed my life and become my life. You have shown me how to act in every situation, You show me the easy way out and watch me pick the hard one. You always take me back into Your loving arms and comfort me with the beautiful scripture you have created. Throughout the last few years of my life, Your word has transformed me and become the love letters You wrote just for me. Once, I felt so lonely, and so betrayed by one of my friends. It seemed as if I had lost the plan that I had set up for myself, the friends I was going to have through life, the schools in my future, everything that I had ever intended for my life was now gone. I decided that even though I felt as if You had abandoned me, I was going to read my Bible. That's when I found Jeremiah 29:11. You showed me that You do have a plan for me, and I need to stop making decisions on my own and just lean on You. I'm so happy You showed me that verse, because it has transformed my life. It has made me give everything to You, because I know that You have a plan and will take care of whatever I am struggling with.
Your book has gotten me through the deepest pit of despair and the longest road of loneliness. It has been there with me during hurt, happiness, love, and anger; it has not once left my side. When I fall away from you, I can turn to Your book that I know will overflow me with words of love and encouragement. It has transformed me from being dead in this dark world, to being alive and seeing Your majesty. Thank you so much for creating this book for me, Lord.

I love you,
Courtney S.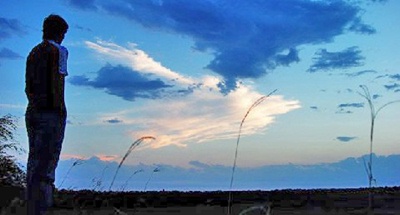 © Stefanie K., Katy, TX