Chastity
January 17, 2010
Chastity means so many things. In the dictionary it means abstaining from intercourse until marriage. In the bible it is explained as "All the other sins a man commits are outside his own body, but he who sins sexually sins against his own body." The most important meaning is not what others have written for you, it is the meaning that you truly believe. Chastity means more than just abstinence. Chastity means asking God to help you make the right decisions. It means asking God to guide you through your thoughts, your words, and your actions every single moment you are faced with that challenge. I believe in Chastity, and everything it is about. I myself have a purity ring, and though I realize it's not going to be easy, I realize it's worth it. I realize that I'm worth it. I don't want to throw my life away because of some stupid mistake, some stupid feeling. I don't want it to happen because my peers are pressuring me. I want to be more than all that. I want to be a role model for others; I want to have that feeling of self-control, and willpower, knowing that I can do this, that I will do this. Once my Chastity is gone, it's gone. There's no way to turn back, no way to escape it. Chastity isn't easy, but it's possible with God's help. When I am older I am going to be faced with many difficult challenges, and problems, but I know that I can do this, anybody can do anything if they have God by their side. I don't want to be the girl that gets called names. The one that people will walk by in school hallways and know that I'm not worth something anymore. The girl that every one talks about behind their backs. I want to be the one that others look up to, the one parents, and friends both idolize. I'm not afraid to be myself, and if my "friends" can't deal with it, then they aren't my friends. A real friend would respect my beliefs, and my morals. They would always be there to back me up, and to help guide me through all the hard decisions that I know I am going to be faced with. I respect Chastity and I know I will need help, so now I pray:
Dear Mother of God,
strengthen my spirit, so that my actions,
my words and my life, may at all times
reflect purity, chasteness and love.
Amen.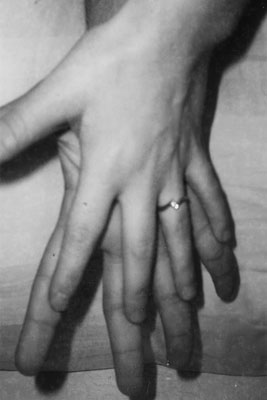 © Heather H., Phoenix, AZ