Focusing on art
April 23, 2018
Extra-curricular activities, such as art and TV media programs, often go overlooked in high schools like Mount Carmel Academy. Sports teams and players are normally viewed as more important. For example, the volleyball team has more benefits and funding.They have advantages such as days off of school after long tournaments. Even though art based clubs like STK, the drama club, work just as hard than these sports teams, they do not get the same advantages. With these differences, the problems form a social barrier between athletes and artists. The students who play sports  are often labeled as popular, and the students who prefer art are not labeled as cool.Another problem is that teachers do not incorporate artistic projects into the everyday curriculum as much as they should. Teachers should teach more about how art impacts the world, they should allow their students to be more creative, and teachers should also encourage students to try new artistic styles they never have before. When students are able to express themselves artistically in the classroom, there could be new possibilities for girls in the classrooms and teachers.
Solutions to this problem include, featuring art clubs in pep rally more. Mount Carmel should evenly promote each club at open house and Cub Connection. If the school allowed funding for art shows and STK shows, ticket sales would be higher. Administration should encourage students to participate in art clubs and broaden their horizons. To get rid of the social barrier, clubs, like student council, should uplift art clubs and participants of these clubs should not have a mindset of who is popular. Participants should be sure to make being in art clubs a normal thing to do and not put labels or say mean things about the members. Teacher should incorporate art based activities into design cycle activities, worksheets, and extra credit. Then, artistically inclined students have an opportunity to use their talents in class and score bonus points. Mount Carmel should make sure artistic clubs feel appreciated and give them the same opportunities that the sports teams have. Sport team players are given the option to come in late to school after long night, but STK are not given that opportunity even though they have rehearsal until ten p.m. on a school night. If art based clubs are given these options, the students participating in them may have their chance to shine with their talents in and outside the class.
If these changes are made, the students' well being will be greatly improved. With art projects encouraged in the classrooms, students have the chance to uncover hidden talents they might have or even try things they have never had the opportunity to do. This will greatly enhance participation in art clubs. Involvement in these clubs can also be caused by more promotion for these clubs during pep rallies, picnics, and normal school days. By doing these things, students can see how fun and how many new people they have the chance to meet when joining the clubs. When funding is more invested into these clubs, art clubs have the chance to put on bigger, better shows. Another improvement all of the solutions could cause would be social barriers to be demolished. It could be normal for students to not only be athletes but also part of  STK or WMCA. Students can bond with others they have never met before through the extracurriculars. Embracing the arts in Mount Carmel Academy could change a lot of the student bodies lives for the better.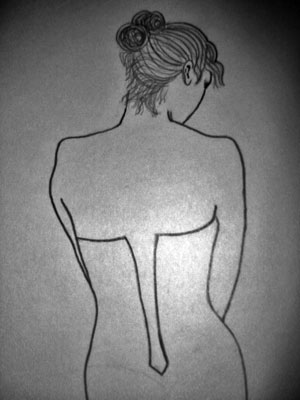 © Jennifer B., Larchmont, NY