Too Much Too Fast?
April 11, 2018
Tempe, Arizona. A place that is not known by many, has been making headlines for the wrong reasons, a death. The victim, 49-year-old Elaine Herzberg, was trying to get her life back, after a break up with her husband. She was on a bike, going home for the day, when the flashing lights from a car appeared on the road, not stopping… not slowing down. The lights on the street and the world around them seemed to get dimmer.
Everything stopped.

What was known about this accident is that the man behind the wheel, Rafael Vazquez, is not at fault. In fact, he wasn't driving.

Just like how we dream of one day having flying cars, self-driving cars were something that generations have dreamed about. But rather quickly, this fantasy is moving out of the shadows because of the growth in technology. We need to think about how to stop these tragedies from occurring or at least acknowledge that tech is becoming dangerous.

In the horrendous death that took the life of Elaine Herzberg, we see concrete, tangible, evidence of how the growth of technology can actually be something dangerous. Originally, Technology was invented to bring people together and to solve problems. Now, for example, the cell phone has evolved from having antennas to fitting in your pocket. Is this growth actually good for us? While technology like the phone has done a lot of good for society, eventually we will get blindsided by being too focused on the tech which leads to little human connectivity and more focus on social media interactions
It is acknowledged that technology has created jobs and automated society; However, Our morals have changed us into turning technology into something that it is not. Making few acknowledge that this growth also takes away jobs that used to be done by humans.

Despite that, the Elaine Herzberg death gives us a reason to debate. Why are self-driving cars being made if they have the same purpose as doing something that can be done by humans? What does this tell us about the reliability that we are putting into technology? Can this reliability that we are putting into technology actually hurt us?

Exponentially over the past five to ten years, technology has grown out of control and is thought to continue to grow at that same rate, if not faster, for the next five or ten years. With that said, next time you are watching shows like the Jensens, or Person of Interest, don't feel yourself getting caught up in all the cool gadgets. Because sometimes we need to stop what we are doing and think about what would actually happen if these advances in technology actually came into your own household.

Because if we don't… who knows what could happen when you are trying to ride your bike home.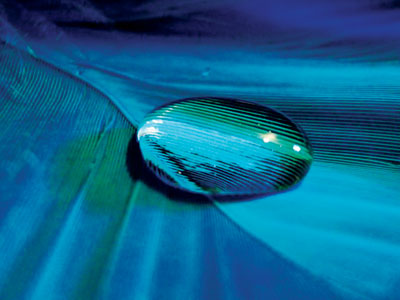 © Hui Y., Potsdam, NY