Social Media
March 9, 2018
Job opportunities, homework help and so much more is available to you at the push of a button. With the correct information you can do so much, but how do you know whether you are going to far?

The internet is a deep, dark and confusing web that seems to have no end. It has incredibly convenient sharing tools; from Facebook to Instagram it is all there for all to see. It's so easy to share information about yourself and your friends that it is often difficult to stop and rethink whether or not you should. Just as easy as it is to share it is to find. Most teens with social media are hurt and lonely, trusting almost anyone willing to show they care. They speak over social media, originally just talking buddy's, they find interest in each other and wish to meet. The problem? One does not have the same intentions as the other.

I have a friend, let's call her Jamie. Jamie was a troubled girl who felt alone. She didn't have many to talk to and she felt alone most of the time. One day, on social media she starts talking to someone. It was fine at first, they just talked to each other, nothing more. Over time they grew closer. Images were sent and things were said. The other person had gotten her right where they wanted her, comfortable. They had gotten her comfortable with her and, eventually they met and she was almost kidnapped. She trusted this stranger over the internet and almost lost herself. If her parents had not found her when they did who knows where she would have ended up, or even if we would have seen her again.

The internet is a dangerous place. If you do not know how to hold back information that is unnecessary for others, strangers, to see then you should not have access. Teens should be monitored on their social media or kept away from it all together. If they wish to contact a friend they can text, but they do not need to give easy access to all their information. Who knows who it is that sees it? None of this had to happen. Even if her parents hadn't done it directly; they could have created their own account and followed her account. They could have downloaded app monitoring apps on the phones and kept an eye on their conversations that way. If they had known this was happening this could have been avoided.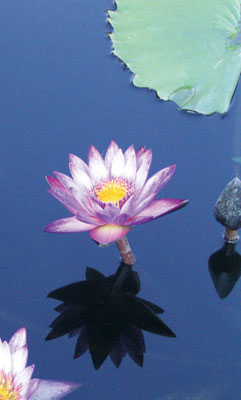 © Hilary B., Barrington, RI