Final Countdown to a New Beginning
January 28, 2018
Every year marks a new start for a person, and one way to mark and commemorate a new year is by making a new year's resolution. As we live in a rapidly changing world, making a new year's resolution is a way to cleanse oneself in order to become a better person in the upcoming year. Whether that new version of a person is through a change in their social, personal, or educational aspect of life, the ball drop in New York gives us a chance to hit the reset button. Typically, more than half of all resolutions end up in failure as people do not end up following through with their own promises. Those who do create a resolution tend to have a habit of making it difficult to achieve and too ambitious. In order to ensure that your new year's resolution can be completed, it is crucial that you re-evaluate your goal to make sure it is attainable and worthwhile for the next 12 months.

As stated by Eysenck, a member of the Telegraph UK, some of the most commonly made resolutions include exercising, dieting, budgeting money, and ending bad habits. Although the goal seems achievable when made, we often find ourselves defeated and breaking our goals in the short amount of time afterwards. However, creating a goal and sticking with it until the following New Year is do-able and only takes a couple of steps and considerations to help maintain its purpose. Yet, before knowing the necessary tips to help, keep, and maintain a resolution to the end of the year, it is important to know what the main cause of breaking a new year's resolution is. According to Dr. Cathy Tsang-Feign, a clinical psychologist in Hong Kong, "one of the reasons we find it so hard to keep our resolutions is because fear is often what drives us to make them". She further explains that often times, people create goals as a way to attract the attention of others. An instance of such situation would be if someone created a goal to lose weight in order to please their partner. With having that type of goal and mindset, it puts pressure on the person pursuing that specific goal while it is also not a great way to think of yourself. Instead, Dr. Tsang-Feign suggests that one should have a goal that has a more positive mindset such as, "I want to lose weight because I want to be healthier and stronger". By giving yourself a positive reason as to why you are doing it in the first place, it gives you a constant reminder and a push to continue following that goal every single day rather than abandoning it early on.

Some tips that are suggested in order to stick with your new year's resolution includes making sure that your resolution has a true meaning to your life. If you pick a random resolution that has no meaning as to why you decided to follow it, it will be harder to remind yourself why you're doing it in the first place. It is critical to make sure that your intentions for creating the resolution is true to your heart and has meaning and purpose. Another tip that is advised by Kindlean, a member of ABC News, is that it is important to keep your new year's resolution by writing down your goal and making sure to be flexible with it. By writing it down, it makes your goal more permanent rather than just keeping a mental note of it. Writing it down allows your brain to realize that this is something you have to pay attention to and that the task assigned is very important to yourself. Along with writing down your new year's resolution, being flexible with it is also an important aspect when creating a goal. If you are flexible and your new year's resolution is not going the way you expect, it is okay to adjust your resolution in order to make it achievable. However, it is necessary to keep in mind that you do not take advantage of that opportunity of being flexible by making your goal too easy and not challenging. Although at times it seems that your resolution is not turning out the way it is supposed to be, or has failed numerous amount of times, it is crucial to know that failing should never prevent you from restarting. It should rather help you evaluate your mistakes and see what went wrong. Instead of being unmotivated after messing up, seeing what you did wrong and making sure that you do not make the same mistakes will help you achieve and finish your goal.

Even if at times it seems impossible to keep your resolution, it is essential to keep these tips in mind in as a way to achieve your goal. Again, remembering the true purpose of why you are completing this goal and that revising and/or changing your goal for the better is okay to do if it will help you achieve the objective in the long-run.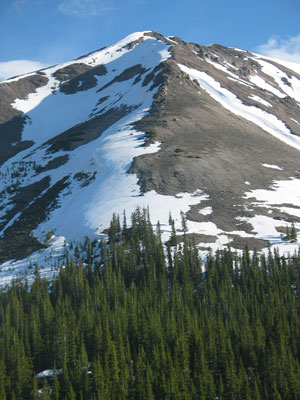 © Brian G., Phoenix, AZ