Is Death Necessary?
February 2, 2018
In 2016, over 130 individuals were killed for a crime they committed. It is a controversial punishment with many strong opinions both for and against.
For the families of the victims, the ultimate price must be paid. Many argue, if someone makes the decision to kill another human, then why shouldn't they receive the same treatment? Death represents closure for the victims' families. It is guaranteed that such atrocities are never repeated again.
One of the most infamous criminals executed was Ted Bundy, between 1974 and 1978, he murdered 36 innocent young women. He was executed on January 24th, 1989, marking an end to his wicked crimes. He provides an example of the sort of people punished with death, he showed no remorse for his deeds. Prison provides a chance of rehabilitation, do such monsters deserve this mercy?
Others believe that everyone deserves a chance at redemption. It creates a cycle of suffering, generating huge amounts of pain for both the family of the victim and the perpetrator. The emotional scarring will have a serious psychological impact on them. Grief is hard to move on from, it lingers forever. Is it necessary to cause more suffering? And then there's the question of innocence.
Some studies show that as many as 1.6% of those killed on death row are innocent. This shocking statistic indicates a fault in the system which must be eradicated. A life is still a life, no matter what someone has done. We don't have the right to claim somebody's last breath in the name of justice. Whilst the families may want to inflict the same suffering, would the victim have felt the same?
Moreover the death penalty goes against basic human rights, regarding the principles of humanity. According to the UN Universal Declaration of Human Rights, everyone has the right to life, liberty and security of person. Many countries where the death penalty is prohibited consider it as a deeply inhuman punishment that should be abolished.
Carlos DeLuna was executed in 1989 for the fatal stabbing of a store clerk. In 2006, new evidence came to light that exonerated DeLuna. He was innocent, he was murdered. The death penalty is a permanent action, you cannot restore life. In one case, 2 innocent people, not 1, were killed.
From our perspective, death is not necessary. Everyone deserve the chance of rehabilitation, the act of execution only increases the hatred and malice in the world. It is a very debatable topic, yet we believe the disadvantages outweigh any benefits that may be gained through death. How can someone learn their lesson when they are dead?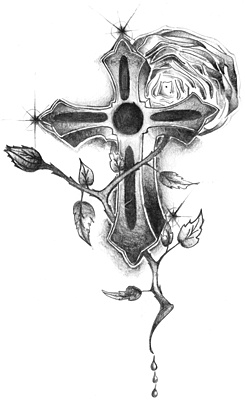 © Ricky P., Natchitoches, LA