A Seemingly Innocent Tradition
January 3, 2018
Traditions mean everything to us. It is based on tradition that every year on July 4th, fireworks burst in the air, sending a magnificent display of lights streaking across the sky. This valued tradition serves as a reminder of the strength and unity that led to America's independence. Yet some of our traditions do not show the strength of our country; rather, they display the injustice that continues to prevail in it in unexpected ways.

Today, about 90% of women take their husbands' last names at marriage in the United States. Why? Because of tradition. However, the origins of this treasured tradition may come as a shock.

During the 14th century, the Normans brought to England the doctrine of coverture, which is based on the principle that women become their husbands' properties following marriage. This was the beginning of women in England adopting their husbands' last names. The purpose of this was to stifle women's identities by only associating them with their husbands'.

When women choose to give up their last names at marriage, they, even unintentionally, give up their identities. The names that have defined them for so long are suddenly stripped away, only to be replaced by their husbands'. Women's entire existences are given up willingly, so that they may now be tied with their husbands'.

That is not to say that unity is not essential in a marriage, and sharing a last name may certainly provide a common bond between spouses. However, the new tradition of blending two people's surnames is increasingly becoming popular. Another common practice is choosing a completely alternative last name for both the wife and husband. Evidently, men are increasingly sharing their last names with their wives without taking the husbands' original surnames. Thus, it is preposterous for women to accept their newfound status as the property of their husbands and to allow their subjugation to men, which appear the moment they take their husbands' surnames.

So why do women persist on citing tradition when they take their husbands' last names when the basis for this tradition is women's perceived inferiority? How can they accept society's attempts to suppress their distinct individuality?

Perhaps some traditions are meant to be broken.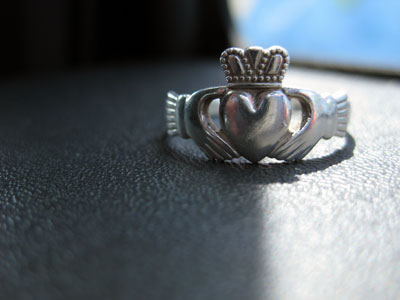 © Kaelyn L., East Northport, NY