If I Were Mayor of My Town...
November 30, 2017
My hearth and home is a place of desert broom and succulent bloom, an incandescent vitality of creation and recreation. Phoenix is the sixth-largest city in the United States, boasting museums and botanical gardens for all ages and dispositions. Phoenix is also home to over 257,325 immigrants, 6% of which are undocumented (per a 2015 study by the National Immigration Forum). New research conducted by the Pew Research Center indicates that while the number of undocumented immigrants nationwide has stabilized, there has been an increase in numbers in the state of Arizona over the past few years; as such, efforts toward immigration reform is an issue that is increasingly timely during these fraught times. Immigration reform legislation has been insignificant if not inert, and we must address a system that has no other nostrum for unauthorized immigration but to deport families. While conversations about immigration in the United States has become proverbial political football, a big part of my politics and my initiative as mayor would be to introduce a citywide immigration program that protects undocumented immigrants and provides them with legal assistance and resources.
According to the American Immigration Council (AIC), "more than a quarter-million U.S. citizens in Arizona live with at least one family member who is undocumented." It is important to understand that as workers, entrepreneurs, students, and neighbors, immigrants make lasting contributions to the Phoenix community. Primarily, immigrant workers make up an integral part of Arizona's workforce, and generate innovation and overall business ownership growth in our economy. The AIC's research also reports that 6.6% of the state's labor force was comprised of undocumented immigrants in 2014, paying an estimated $213.6 million in state and local taxes.
Undocumented immigrants are valuable, contributing members of our community, and it is incumbent upon us to help create a system that does better by them. As mayor, I would designate Phoenix a sanctuary city in order to protect low-priority immigrants from deportation. As stated in an article by immigration reform group America's Voice, "being undocumented is not a crime. It's a civil violation." There are due-process laws in place that prevent local police from arresting and holding someone for being undocumented, for if there has been no crime committed, there is no constitutional recourse for detention. Establishing sanctuary status in Phoenix not only allows police to give attention to serious criminal cases, it creates a system of trust between law enforcement and undocumented immigrants who report and witness crimes. As a sanctuary city, Phoenix can become a safer place not only for undocumented immigrants, but for all residents alike.

My mayoral objectives will include collaborating with other state and local officials and pressing for Congress to forge more opportunities for legal entry into the United States. New openings for legal entry would be an effective first step in mending our broken immigration system, for extending access to a greater subset of immigrants would likely lead to a reduction in rates of unauthorized immigration. In the same vein, I will make a concerted effort to create practicable pathways to legal status and citizenship, namely through municipal-sponsored programs providing legal assistance and access to information and resources. Undocumented immigrants eligible to become legal residents are often unacquainted with laws that can grant them legal status, but by providing connections to legal counsel, immigrants will be able to navigate this process. The program will also provide lawyers for every immigrant facing deportation proceedings, for according to a UCLA study, individuals with legal representation fare better than those without lawyers and are "five-and-a-half times" more likely to "[obtain] relief from removal."

As the mayor of Phoenix, I will not be a pedantic powerbroker, but a public advocate for the wellbeing of all residents. It is my moral imperative to protect legislation that supports a Clean Dream Act and Temporary Protected Status, providing pathways to legal status for young Americans brought to the U.S. as children and immigrants fleeing conflict and persecution. It is my moral imperative to make sure we deport felons, not families. In spite of the obscurantist politics of our current Administration, we must not retrograde our history for the space of a few pages. It is a self-evident truth that no human is illegal, and as mayor, I will work to make Phoenix a safe space for everyone with a dream.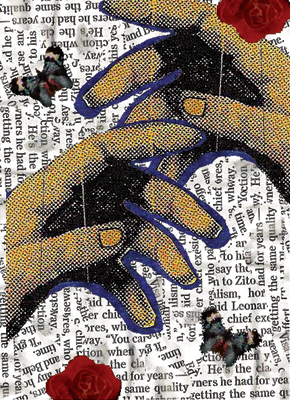 © Christine S., Arlington, VA