If I Were Mayor of the City of Los Angeles
November 27, 2017
Los Angeles is an awe-inspiring city that can easily be considered the international capital of fashion, film, music, television, and culture. However, it has problems of its own just like every other city in the Union. Many people are dazzled by Los Angeles' glory but fail to see the issues that plague the very communities where a gaping majority of Angelenos reside. Many of the streets, buildings, and schools are deteriorated, defiled, and forgotten. How Los Angeles is perceived in the media is hardly the experience of myself and many of my neighbors. Los Angeles today has come short but tomorrow's Los Angeles can live up to its perceived glory. If I were mayor of Los Angeles I would attack the issue of a lack of civic engagement and a lack of awareness about the city services available to the inhabitants of Los Angeles.

In this year's election of the Los Angeles mayor, only 11.45% of Los Angeles' population came out to participate in their democracy. In the United States, city government is and should be the most intimate form of government. It is cities where leaders are closest to their constituents and can better understand their grievances. How can we claim to be truly democratic when only 11.45% of our population is involved in the workings of our municipal government. Only 11.45% of Los Angeles' population participated in the election of the mayor. For that reason, I plan to launch a civic engagement campaign that will energize Angelenos to have a hand in the deciding of decisions that affect them. If we are ever going to meet the expectations assumed of us, we must first learn to love our city and adopt a sense of ownership. Our fast growing society has taught us to be career-oriented and unconcerned with those that have been elected to serve us. My campaign would do away with that notion and inform Angelenos that they must take an interest in their community if they would like their government to work for them.

Furthermore, many Los Angeles families are unaware of the city services offered by the Mayor's Office through MyLA 311. 311 offers city services like graffiti clean up, trash pickup, and street maintenance. If Angelenos simply knew about the service, it would eliminate many of the potholes, old couches, and palm fronds that litter the city's streets. I would launch a campaign dedicated to the proper advertisement of this revolutionary service that can be accessed from a smartphone or by phone. The application will allow city-dwellers to easily fulfill their responsibility to their community. I have spoken to families about the service and they were truly amazed at how quick their needs were met. Our city's officials have much to offer but their only obstacle is telling people that these systems are available and free of charge.

In conclusion, the making of a prosperous city is only achievable if every citizen is actively involved in the process of beautification. It is important for every Angeleno to make sure that their voice is heard through voting, petitions, and demonstrations. We must reject the comfortable idea of civic negligence and progress towards the fulfillment of our democratic experiment. To combat the devaluation of Los Angeles, we must start with knowledge, emotion, and passion. We must incite passion and love for our city if we hope to become a beacon of progress to the rest of the country.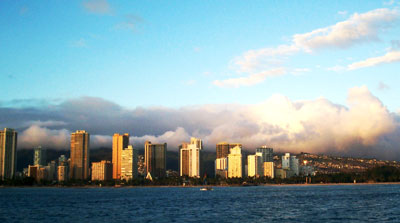 © Stephanie K., Newark, DE