If I Were Mayor
November 10, 2017
In 2017, Waukesha was ranked #10 as the Best Place to Raise a Family in Wisconsin (Bernardo, 2017). Could we be ranked #1? I believe preventing drug use, making the roads safer, and bringing entertainment to Waukesha County would make it #1, and are issues I would pursue if I were mayor.
Eight hundred and twenty seven people in the state of Wisconsin died last year from opioid overdoses (Graff, 2017, para. 7). Schools bring in speakers to raise awareness about the deathly toll that comes with drug use, yet teenagers continue to use harmful substances. As mayor, this would be my first priority. By starting in the middle schools, guest speakers will be assigned to inform the students on the dangers of drug usage and how to steer away from drugs and alcohol before they step foot into high school. Currently, middle schools do not have enough drug awareness programs which I find is a factor in teen drug usage. At the high school level, every public and private school will be required to hold an assembly with recovering drug addicts telling their stories and getting that idea of the dangers of drugs wired into their brains. This will be done by intense visuals and in-depth stories from parents of teens who have overdosed. Informing our younger generations more strenuously about the dangers and outcomes of drug usage is the first step to making Waukesha County a safer place for people to raise their families.
Unfortunately along with drug overdoses, car accidents in Wisconsin are common, especially during the winter when the roads are covered in a layer of ice. Making sure snow plows are clearing the roads of snow and distributing salt would be a high priority for me as mayor. Another way to address this issue would be stressing reduced speed limits in the winter to prevent accidents from happening. Besides making the roads safer in the winter, keeping drivers under the influence off the roads is important to the contribution of making Waukesha County #1. I believe after a person's first offense of driving under the influence, their license should be suspended until proper therapy/rehabilitation has been successfully accomplished Police departments will undergo more training on spotting drunk drivers to make the roads safer. My proposition to address this issue may come off as harsh, but to truly make our county the safest place for children to be brought up, we must go through stringent rules to do so.
Moving onto a lighter subject, one thing our county lacks is entertainment. If I were mayor, I would propose a children's center that includes a museum with interactive displays, an indoor and outdoor playground, and a learning center where parents can bring their children on weekends or after school. A staff of teachers will be on site to help kids with any homework they have and answer questions. This center's purpose is to teach children history, life skills, and how to become their best in the future. Educating the next generation is key to making Waukesha County a better place and by introducing a children's center, our goal of becoming the #1 Best Place to Raise a Family in Wisconsin.
By informing your children early on about the dangers of drug use, keeping the roads safe during the winter and enforcing strict DUI arrests, and bringing educational entertainment for children to benefit from are ideas I would inflict as mayor. The goal of making a county ranked #1 as the Best Place to Raise a Family in Wisconsin should be one for each county in the state, but with my proposals, it will be difficult for others to beat us for that spot.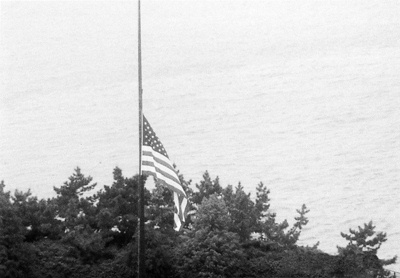 © Jessica E. Pelham, AL