If I Were Mayor of My Town...
November 25, 2017
Should I be selected mayor of Bellevue, WA, I would center my days around a seemingly rather different job description. For, I would strive not to put the people of my town first, but rather, the people of towns less fortunate than mine - not only that, but people of relationships, families, and financial situations less fortunate than mine. Therefore, I will serve the residents of my city with the same intention that my parents rose me: to create new generations of social servants. I will accomplish this through implementing three systems present in every town: neighborhoods, stores, and schools.

To start, every neighborhood in Bellevue will have a small service committee of volunteers. This service committee will be responsible for organizing neighborhood-wide service opportunities and events such as bake sales and clothing drives. In terms of the storefronts in my city, I will make sure that they are all supportive and inclusive of everybody, regardless of race, gender identity, sexual orientation, etc. to foster an environment where all residents will feel safe in their own skin and therefore feel safe advocating for others. Also, part of the lease in creating a storefront in Bellevue will include the company participating in or creating a service project annually. Examples of this can be: A certain percentage of the store's profits for a month go to charity, the staff volunteering at a homeless shelter, or the staff taking a service trip to build wells.

I will use the education system to further my mission by influencing the curriculum to incorporate mandatory service learning trips, projects and lessons which will span a diverse range of causes, topics, and interests - exposing students at a young age the potential they have to serve the community around them. There will be middle and high school electives designed around advocacy and social justice, school libraries will be filled with topically inclusive literature/resources, and there will be a 'half day' (which is a school day lasting only until noon) every week to allow more time for students to serve. Students will be represented in every school board and will be offered many leadership opportunities to instill the fact that the youth voice is important and will be taken seriously.

To conclude, if I were appointed mayor of the city of Bellevue, I would make Bellevue a place powered through service, through structured organization of service projects in neighborhoods, stores, and schools, as well as empowerment of the younger demographic, creating an environment where serving others less fortunate is always the priority.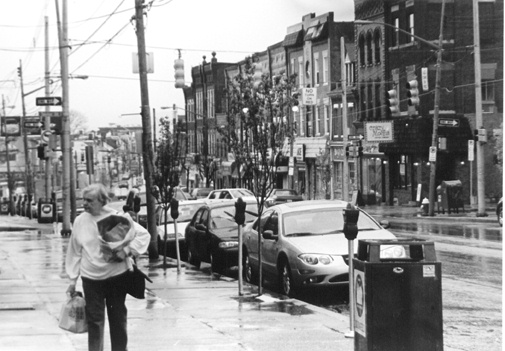 © Sydney R., Pittsburgh, PA