If I Were Mayor of My Town
November 21, 2017
If I were mayor my primary goal would be to start a charity fund towards homeless people living in the United States. As a community, it is our responsibility to care for the homeless in our world, therefore, I would start by creating raising funds to build small village for homeless people to live in to begin to solve the problem of crowded shelters and get the homeless people off the streets.
Too often do we pass by our own people, suffering from poverty. A social experiment performed by DuoHK, a youtube channel, shows how people react when they see a homeless person dying on the streets, however nobody went to help him. But really have you ever thought about it in a different perspective such as "No one has ever become poor by giving." (Helen Keller). Think about the people, according to a one night national survey, about 564,708 people are suffering poverty in America, some living in cars, the streets, and homeless shelters. When I myself walk through cities such as Minneapolis, MN I see people outside begging for food, and it's heartbreaking.

Everyone deserves a decent home."No matter who we are or where we come from, we all deserve to have a decent life. We deserve to feel strength and stability day after day. We deserve to know we have the power to take care of ourselves and build our own futures." (habit) We've all done something to contribute to our economic society at one point, therefore we all deserve the necessities to survive. "Let no soul, human or not, fall through the cracks." (Lynette Weldon)

Those suffering poverty are no different from us. Yes, you may have more money and may have a home, but in naturality, we all need similar things in order to survive. Food, water, shelter, etc. So when you think about it, you should never treat the homeless badly, for they could end up your boss one day. Simple as that, if you wish to be happy, then give well and make others happy too. Gratitude is a key to happiness.

In conclusion, overcoming poverty is not a task of charity, but an act of justice. We all deserve a place to rest, and to live our lives the way we choose. With freedom of our country comes responsibility, and we must treat each other with the same respect we wish to feel. Everyday someone suffer from poverty, and even death. It is my goal to end this for we are all deserving to live in the new world no matter who we are. Diversity is key.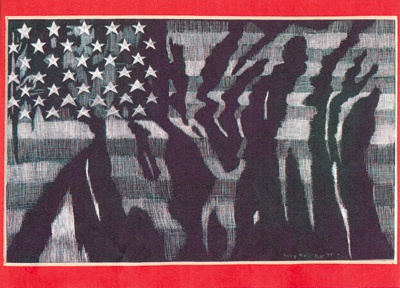 © Haley M., Ellinwood, KS