What Does it Mean to be an American
November 20, 2017
Our National Anthem declares that the United States is "the land of the free and the home of the brave." To me this means that, as an American, we have the freedom of choice an abundance of opportunities, religious liberty, and most importantly, the brave who protect those freedoms.
It is crucial that Americans like us are grateful for the privileges we have. For example, in Pakistan, a ten year old named Ayesha was forced to quit her education because her brother's birth caused too many financial problems, and in India, a fourteen year old named Rehana was married off to an abusive man against her will. I am aware that circumstances like these are common world wide; therefore. as a young girl in American I must take advantage of the opportunities provided for me in this great country.
Here in America the choices and decisions are endless. There are so many things we can do, but the greatest thing to me is that we don't have to do them. We don't have to practice a certain religion, study a certain degree, or vote for a certain president..... we don't have to but we can.
To so many of us, seeing a soldier in uniform, standing for the pledge with a hand over your heart, or shaking a veteran's hand, is enough to bring some to tears. To be an American can mean having pride in your country, appreciating the freedoms we have, or choosing your own pathway in life, but to me it means all this and more.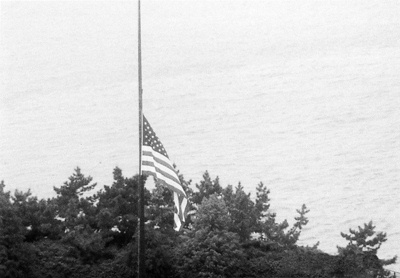 © Jessica E. Pelham, AL