If I
November 16, 2017
In my neighborhood there's lot of different activities going on. Activities from bad to good making the right decision can get you to the right path than to the bad path. My neighborhood is on the East side of Wilmington. In my neighborhood almost everybody knows each other. Once the crime goes up in my neighborhood the bonding with our community breaks apart. Less activities for the kids to be outside and having fun playing sports. With less gang activity more things will help my community and almost everybody can make a change and socialize with one another.
My community that I live in isn't the best or isn't the bad. I learned From bad and good from all my family members. Gang violence can hurt many people in different ways. Crimes are bad and less crime activity can save more lives. Many people can make a change with gang activity. In my neighborhood the neighborhood isn't that quiet. I think the community Will be more safer and better if more people join and help the community make a difference. Doing this will help the community because the gang activity will see a difference . This will help the community and the gang activity make a difference in what has changed. Helping the community will come out to make positive changes like helping keeping the community clean, keeping the community more safer and much more. The positive changes in how many people in the community and also save lives of many people.

The community in my neighborhood isnt the best. Where I live there is a liquor but there is no healthy choices. What I would change if I was mayor is for more healthy choices in my neighborhood. Well not just my neighborhood every neighborhood because with more healthiness everybody would be more health.We can make a change with more healthy Products that can make a bigger difference in many peoples lives. Having more of healthy choices can make a change in my neighborhood and also in other neighborhoods because less junk food can make a big difference like lesss obesity. If I was mayor I would agree to this about more healthy food choices because this will help a lot. Like now there is many people with obesity and high blood pressure and much more but people have been trying to make changes but it hasn't been working. I would make a bigger change then like making more of a bigger deal than how much the people try to make a change now.
If I was mayor one of the most important things I would do to help the community out is fixing our streets and roads because the streets in my neighborhood are bad they have been fix in years. Everyday I use the same streets and the streets are bumpy and u see pot holes that u have to try to avoid so u don't mess up ur tires. The bumpy old streets damage my parents tires because driving on old roads damage and ware out the tires more quickly. If I was mayor I would make a difference in the streets because the streets are really old and I would like to help fix them and make a difference in the community. It wouldn't only help me it would help the whole community because the community has asked for them to fix the streets but the community has never really done anything to the streets yet.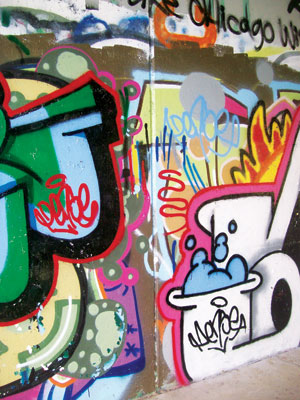 © Michelle W., Ada, MI