If I Were Mayor
November 16, 2017
I am a 16-year-old Asian-American living in Carson, California and if I was Mayor, I would strive to create a community where safety is the top priority and all community problems were equally represented and solved with ease. Safety is one of the most important factors in a properly working community and deserves the most attention when it comes to the ever so important subject.

The roads and streets are one of the most important component in a perfectly safe community. They are our pathway in and out of the community and deserve respect when it comes to the status of their condition. They deserve to be smooth and crack free in order to secure the safety of all community members. Not only would good roads improve the safety of the community and community members, but also improve the overall convenience of driving in our community. Smoother roads allow less sudden bumps and hazards in the roads, creating a safer driver, and resulting in overall safety of everyone in the community. It would also make it easier for teens, such as myself, that are just learning how to drive in their communities because of the huge lack of sudden hazards in the road. Not only are the roads and streets severely damaged, the street lamps as well don't function as good as they should be. Most of the lights just flicker when they turn on or some just don't turn on at all. This adds on to the fact that streets are very unsafe and need to be fixed before something truly terrible happens.

Another big concern of mine in my community is sanitation. All the streets and sidewalks in my community are littered with candy wrappers and styrofoam cups and needs to be cleaned. If the rate of trash continues to grow at the rate it is growing, then eventually the entire city will be flooded with trash. Trash is not only a nuisance to the community, but is also a danger to the environment. It can cause plants to lose their vibrant colors and die, making our community look ugly and unappealing. This could possibly cause more air pollution in a place where air quality is already bad due to a huge oil refinery in the area. This problem could easily be fixed with the combined effort of everyone in my community, but sadly it has not been fixed yet. I plan to raise awareness of this problem and have it fixed by the end of the year of 2017. With the help of myself and those living in the city of Carson, California, we can squash this problem like the trash it is. In order to form a more perfect and safe community, all the trash will be picked up and thrown away.

In order to create a more perfect society, in which all could live and prosper in harmony, all rodents in my community must be exterminated or expelled. Rodents such as raccoons, possums, and rats have the capability of containing deadly diseases such as rabies, leptospirosis, tuberculosis, and etcetera. These diseases cause great pain to humans and can also sometimes cause death, in extreme cases. Many houses in my community have gardens in their backyards and they grow fruits and vegetables. This is where many of the rodents get their food, by stealing food from the gardens and most times contaminating the entire supply of food to be harvested. In order to save their gardens from these pests, they need to be dealt with. They need to either be ran out of the nests somewhere in the community, or they need to all be captured and moved to a safer place where they can be cared for and protected.

My community is my home and I always want to keep home clean and safe. In order to do this, we in my community must work together to achieve these goals. Goals such as safer roads, cleaner streets, and no more rodents. The pioneers of my community wanted to create a place where everyone could live together in peace. To create a place of safety where you start a family and live in comfort. Everyone deserves to share this idea and should be able to experience it with no problems. We all deserve to live in communities where we could all be ourselves and strive for even greater achievements. A place where limits were just a bad thought and we could live any way we want. That is my perfect community. That is what I would want if I were mayor.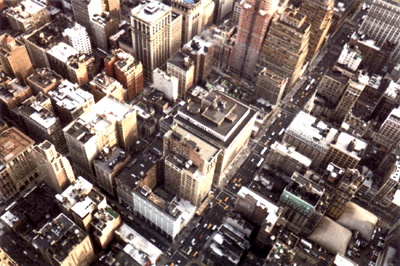 © Lauren O., Weymouth, MA