Did Texas Execute an Innocent Man?
November 15, 2017
Cameron Todd Willingham, an American auto mechanic, was identified as an arsonist who murdered his three young daughters - two-year-old Amber Louise Kuykendall, one-year-old twins Karmon Diane Willingham and Kameron Marie Willingham - in his family house in Corsicana, Texas. But since his 2004 execution, evidence questioning previous investigative methods leads us to a question: Did Texas execute an innocent man? Taking unreliable witnesses and psychiatrists, fire evidence, and Willingham's own actions into consideration, I would answer this question with a "yes".

Johnny Webb, a jailhouse informant, was a key witness in this case. He testified that Willingham confessed about setting the fire to hide an injury or death of one of the girls, which was caused by Willingham's wife. However, his testimony was contentious due to several reasons. Firstly, Webb told David Grann, a reporter for The New Yorker that he might have been mistaken. He said he was prescribed many medications at that point while being treated for bipolar disorder. To illustrate, this kind of disorder causes periods of depression and elevated mood swings. (Anderson IM, Haddad PM, Scott J, 2012; American Psychiatry Association, 2013) Therefore, it is very likely that Webb was under an unstable and alteted state while giving his testimony. Secondly, Webb once recanted all the testimonies he gave against Willingham. In the below letter to the Navarro County judge, he writes, "Here the state offered me certain benefits in exchange for my testimony, which resulted in mending a man to death row. This resulted in a murder contract being placed on my head. Because I kept my end of the promises, the state is bound to uphold theirs until my release from incarceration."Webb requests to be transferred from state prison to the Navarro County Jail. "I kept my end of the promise," he writes to the judge, "the state is bound to uphold theirs' until my release from incarceration."

According to the New York Times, a curt handwritten note was found by the Innocence Project, a non-profit legal organization that is committed to exonerating wrongly convicted people, in Mr. Webb's file in the district attorney's office in Corsicana; the note stated that Mr. Webb charges were to be listed as robbery in the second degree, not the heavier first degree charge he had been originally indicted. Therefore, it was very likely that Webb was offered with a sentence reduction in exchange for his testimony that greatly influenced jury members' judgments. Furthermore, the Marshall Project, a nonprofit journalism project about criminal justice, confirmed this connection. In a June letter to the prosecutor John H. Jackson, Webb went further, pressing Jackson to check whether Webb's case file reflected a conviction for aggravated robbery and, if so, to seek a court order changing the record "to clarify any problems".

Within three weeks after Webb's letter, Jackson did just that: He first persuaded the Navarro County judge to enter a new judgment in Webb's case, officially recording his conviction as second-degree robbery, making this "deal" happen. Ultimately, both Webb's unstable mental condition and the secret deal behind his testimony cement a strong argument that Willingham case's key witness lacks credibility.

Let us then examine the role of James Grigson, known as 'Dr. Death' for his repeated testimony as an expert witness in which he always recommended the death penalty. In his testimony, he stated a man of Willingham's criminal history was an "extremely severe sociopath" and was incurable. Jury members, as a result, heeded these convincing words and sentenced Willingham to death. However, prior to Willingham's death, Grigson was expelled from the American Psychiatrist Association. According to Dallas Morning News, a statement issued in 1995 by the American Psychiatric Association says that Dr. Grigson violated the organization's ethics code by "arriving at a psychiatric diagnosis without first having examined the individual in question, and for indicating, while testifying in court as an expert witness, that he could predict with 100 per cent certainty that the individuals would engage in future violent acts". His expulsion could be explained by his use of roughly the same language, describing the person as a sociopath and will ". . . commit other similar criminal acts if given the opportunity to do so." Exaggerating consequences and conditions, Dr. Grigson was not objective and professional as we would expect to see in an expert witness.

Moreover, forensic evidence was also challenged. First and foremost, the fire was claimed to be caused by arson. On the contrary, according to the Chicago Tribune, fire investigator Gerald L. Hurst reviewed all the case documents, and said in December 2004 that "There's nothing to suggest to any reasonable arson investigator that this was an arson fire. It was just a fire." (Mills, Steve; Possley, Maurice, 2004) According to Willingham himself, the first flames he saw were "bright lights" along with "popping and crackling". Therefore, it is very likely that this fire was caused by electrical devices, instead of intentional ignition.

Unfortunately, due to a biased impression on someone with a violent history, jury members tended to infer that this violent tendency in Willingham still existed. In fact, according to an online course by Emory University called "Understanding of Violence", it is this bias towards a person with criminal records that limits his or her future career when he or she tries to get back into normal track, thus creating a cycle which inherently leads back to criminal activity. As for the description of Willingham that he "escaped the home with only minor burns", a scientific explanation is that he escaped the house before the flashover, the near-simultaneous ignition of most of the directly exposed combustible material in an enclosed area, took place. With that being said, there is little possibility that a person would still risk his or her life to run into a combusting house knowing there is little that he or she could do. In addition, a common theory suggesting the guilt of Willingham was related to the "crazed glass", the web-like cracks through glass, because this indicated the intentional use of liquid accelerant to fuel a fire which became exceedingly hot. However, now, analysts have established that it was created when hot glass was sprayed with water, as when the fire was being put out. In this case, three major aspects of fire evidence, including possibility of electric fire and flashover, as well as "crazed glass", are now confirmed to be ignored by forensic investigators prior to Willingham's conviction.

Indeed, flaws in witnesses and forensic evidence are influential. Now, let us examine the actions of Willingham himself in jail. His first assistant John Jackson once offered a deal - a life term in exchange for a guilty plea. Strangely, against the advice of his own counsel, Willingham declined, insisting he would not admit to something he had not done, even if it meant sparing his life. Also, in his final words, Willingham mentioned: "The only statement I want to make is that I am an innocent man convicted of a crime I did not commit. I have been persecuted for 12 years for something I did not do. From God's dust I came and to dust I will return so the Earth shall become my throne." Is there a point of insisting one's innocence if he or she is on the edge of being executed? Even if Willingham did not want to admit that he was guilty during the investigation, why would he insist his innocence after twelve years of jail and in front of a "worthy" exchange for life term?

Being the 14th murderer executed in U.S. in 2004, Willingham's case had aroused great doubts on not only previous forensic methods, but also the lack of examination of witnesses' reliability. An innocent man was indirectly deprived of his life, while the real reasons or hidden facts might be ignored thereafter.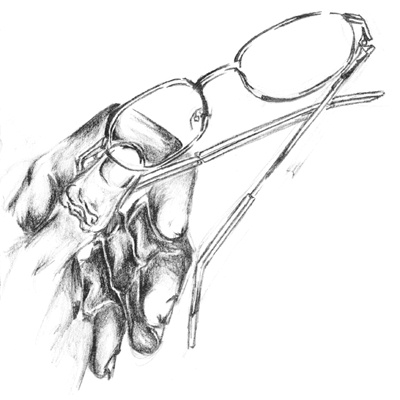 © Omar M., Philadelphia, PA