April 26, 2017
November 15, 2017
Today I heard a Holocaust Survivor speak. Today, I heard living history. Her name is Thea Aschkenase. Is, not was. She isn't dead. She isn't a passing word or a story written down. She's not just pages between covers. She's a person who went through Hell. She SAW, she lived, she talks about it. For the first time, I can't just hear another Holocaust story and say "that's said. That's terrible. How did they make it through?" I'm seeing her, a frail woman with a smile on her face, clearly showing and feeling her age. A realization that she's not just a Holocaust story. That her life isn't just her captivity and her liberation. There are befores and afters. Even durings have so many layers.
Her name is Thea Aschkenase and she is a story with the Holocaust as only one chapter. Her experience wasn't just sad, it was real. Real for me, real for everybody in the room. I felt like crying listening to it, but I didn't. For some reason, they didn't fall or I didn't let them. The story was sad but she wasn't. The Holocaust Survivor with a sense of humor. An old woman with a soft voice who cracked jokes. With bad ears but always listening. Always listening. Kind eyes who saw her father go up in smoke. Not dead eyes, not somber. I didn't picture her like that. I don't know what I expected. Maybe I expected tears, for her to choke up. A room full of crying people. None of that. A room full of silence. A half empty room. Why wasn't there more people? Why was she being funny?
This is a serious subject, it should be treated as so. But she lived through. It is her subject, she can do what she wants with it. Maybe there's more to the Holocaust than just a tragedy, or perhaps more to Thea than just the Holocaust. She finishes her story lamely, just kind of trails off. I want more on what happened in the camp. More, more. Someone asks her about how she came to America. Her new life, her after. She answers, but I don't get her. I ask her, Does she Hate? Does she forgive? She went back to Germany, her family/children wanted to see where she grew up. I picture Auschwitz as where she grew up. Thea is encompassed by the camp in my mind. She doesn't hate the younger generation. She forgets but I'm not sure if she forgives. How do you forget that? How do you not Hate? Maybe I expected sadness and hate from her. A Thea that never moved beyond the fence. Bold and weak and strong but resigned. Not after, just the camp.
Someone asks another question, about her husband I think. She says how her kids asked why her phone number was tattooed on her arm. They didn't know. I look at the half empty room around me. Only those around me will know Thea Aschkenase, the funny old lady who doesn't like to cook. The lady with the soft voice and bad ears who got her tattoo removed. People will look at her on the street and they won't know. That seems wrong. Everyone should know. But know what exactly? Not just Thea's story of the camp but more. That there are afters. There are afters after afters. And afters becomes befores. I want an after for today. I want a big After. I want to do something. I don't know what, but I want to do something.
Her name is Thea Aschkenase. Is will someday become was. Will she be forgotten? I don't think History is good with is to was or before to after. Or, I don't think enough people care to know. They keep before and after separate, they ignore the is and focus on was. Why isn't is important. The room is half empty. I don't want to forget today. When today is tomorrow and tomorrow becomes today. When 18 turns into 19 turns into 60 turns into death and I become a was. I want to remember this day. This day is important. It means something. Today is important. Tomorrow it will be important. I don't want it to be a was. I want to do something. I don't know what, but I don't want a was I want an After. I am an is too right now. I need to work with is. Her name is Thea Aschkenase and my name is Briyana C.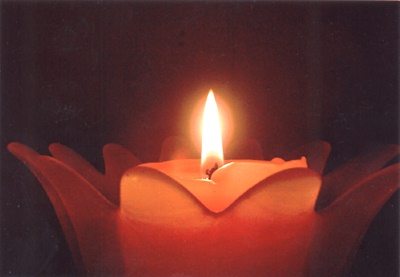 © Sayda, C., No. Bergen, NJ