If I Were Mayor
November 13, 2017
Ladies and Gentleman of Hartland, as the Mayor of Hartland, I am here to tell you this town needs a change: a change for the better, a change that will not only help the town itself but will help the people who live within in.
Our first step in creating a better society is to go straight to the school systems. These kids are tired each and every day; however, I have found a solution. Instead of starting the school day at 7:36am, where kids are tired and inattentive, we can move the school day back one hour. This way kids will not only have an extra hour of sleep, but they will be better able and willing to learn and actually pay attention. Research has shown that teens need at least 8.5-9.25 hours of sleep each night, yet ? of high school students say they get less than 7 hours of sleep. Other research has shown that the relationship between amount of sleep and GPA (grade point average) has a correlation value of .85. Starting the school day at 8:36 as opposed to the normal start time of 7:36, would result in an increase of many GPAs and overall happier, more willing students.

In addition to a later school start time, another aspect of the school system has struck my attention. Students learn lots of things during the course of the school year, and of those things that students learn, I feel like at least 50% of the work they do will never contribute to their careers, and will never be used in the future. Yes, yes I do understand that having a wide variety of skills is important in life and especially your job, but instead of being mediocre at lots of things wouldn't you rather be an expert at one thing? What I'm saying is that school should still offer the same classes, but require students to take half the classes. This way students will perfect their craft and take the classes they want to take, and take the classes that might benefit them in the future. So instead of your child sitting through that boring Psychology class, he can be learning about chemistry or math, where he actually has interest in. The school systems in Hartland, Wisconsin, would surely improve with a later start time, and half the required classes that need to be taken.

Lastly, I am focusing on athletics. As an athlete growing up my body was worn and torn after grueling practice after practice, game after game. For a solution to allow these athletes to rest which is what their growing teenage body's need is to incorporate and system where sports teams are only allowed to practice 6 hours a week. This way kids are getting the rest they need, they have enough time to do their homework, and will be competing at a higher level due to enough rest and energy.

As the mayor I take responsibility for the ability for our society to keep and open mind regarding changes, these changes that I have informed you about I truly believe will help improve our society and will change our sons and daughter into more optimistic, enthusiastic people.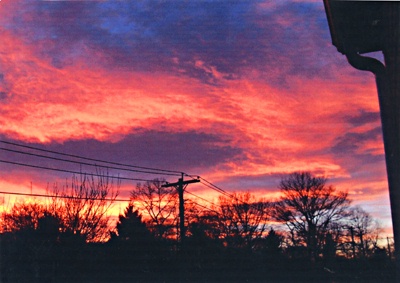 © Robbie M., Milford, CT