Are You Sick? Better Have Insurance!
November 13, 2017
Hey, you! Yeah, you! Wouldn't it be nice to go to a hospital every time you're sick and receive treatments and healthcare at a minimal cost?

Among the many tremendous global crises individuals and families commonly face is affording health insurance. The troubling issue lies with the monthly payment, not the plan itself. Want a steady, reliable, and fairly priced insurance policy? Yeah—haha—good joke. Nowadays, you're either rich enough to pay thousands of dollars a month for an insurance plan you probably won't use for years, or you're poor enough to qualify for AHCCCS, an insurance plan created to target families at or below the poverty line. What about the middle class? HA….forget about the middle class. Let's take a look at some ways individuals might be able to cope without health insurance.

Oh no….just break your arm? What's that? You don't make enough to afford health insurance? Sucks to be in the middle class! Why don't you just do what our ancestors did? Get two planks of wood, place them on opposite sides of your arm, and tape them together. It's effective! If it worked for our ancestors, and you're here, it'll definitely work for you too. That's the power of primitive thinking.

Maybe you didn't break your arm. Maybe you're diagnosed with an autoimmune disease. Did you see the medical bill for just being diagnosed? Yeah...finding out the bad news wasn't bad enough. Now you have to deal with paying off thousands of dollars in medical bills for a few hours in a hospital bed. Lucky for you, there are payment programs that offer loans for nothing in return except an arm and a leg!

The way to protest against inadequate health insurance policies is simple, really. Many people worry about how they will afford health insurance, and what if this happens or if that happens. But here are two alternative solutions with easy steps: 1) specialize in a career that makes a comfortable living, and then buy a normal health insurance plan, or 2) make so little money that you need to petition your need for health insurance and receive AHCCCS for you and your entire family. Steps as easy as 1, 2, 3!

What about the Affordable Care Act? Well, let's break it down into its components. This federal statute aims to provide Medicaid coverage to the citizens of the United States. Sounds great so far, but wait, there are qualifications? You must be near the poverty line to qualify? Again, sucks to be in the middle class.

Furthermore, health insurance has a detrimental effect on patients. Insurance policies don't plan on negotiating reimbursements or policies with hospitals and clinics. They set their rates and maintain them, regardless of the quality of healthcare. Let me rephrase that. You're paying all this money and investing in an insurance plan that will hopefully come in handy one day, but you're not guaranteed the best healthcare. Sweeeeeet! This actually has a great effect on the way people visualize health insurance. They shy away from it, primarily because it is just so damn expensive. But what does that actually mean for the consumer? Less annual doctor appointments, fewer bi-annual dental checkups, and very few to no annual blood tests.

Speaking from personal experience, I can attest that the only reason my family found out my little brother had ALL Leukemia was that he went in for regular blood work. Luckily for us, our dad is an anesthesiologist so regular visits were a must. But what about families that can't do regular checkups? "Oh no…stage 4 ALL Leukemia? If only we found it sooner."

All in all, affordable health insurance for each economic class is necessary. Otherwise, you're better off digging a hole for yourself and standing in it, waiting for the illness to sweep you off your feet, because if it doesn't, the medical bill will.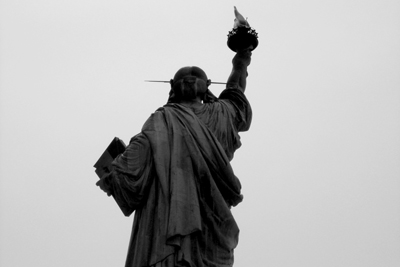 © Conor G., Harvard, MA