If I Were Mayor of Milwaukee County, WI
MAG
November 10, 2017
Being the mayor of Milwaukee County means I am the face of the city we live in and the leader of the citizens. If I were to win the election to become the mayor of Milwaukee County, I would improve the lives of Milwaukeeans by addressing the three major issues that influence our society most: drug abuse, education, and road repair. By addressing these topics and voting for me, our community will be able to grow into one of the safest and most successful cities in the United States.
The opioid epidemic has hit Milwaukee County in full force. There have been 277 overdose related deaths in Milwaukee County in 2017 alone. As mayor, my main focus will be to end this epidemic in Milwaukee and achieve zero overdoses in our county. The route I will take to achieve this goal is to create drug treatment centers to get people the resources to find help to fix addiction. To establish these centers through the city of Milwaukee, I will change the budget and spending by decreasing the money spent on construction and entertainment. I will lobby higher officials and advocates for stopping the drug epidemic to bring more money into these centers. These treatment centers will attract people because they will be free of charge and have no legal consequences to addicts.

In addition to the drug treatment center, I will expand drug education and addiction programs in schools so children in our community know the lasting effects of drugs and addiction. I will also have a drug program at each middle school, high school, and college where students can get help without facing legal consequences. Drugs are a major problem in Milwaukee Public Schools and with more education about the effects of drugs, students will be less likely to use them.

I will also get law enforcement to focus on the drug suppliers and not the addicts. This will decrease the availability of drugs and at the same time reduce crime. My plan of ending this drug war will work for three main reasons. By making children more educated on drug abuse, there will be a sharp decline in the amount of people who use drugs. I will create drug treatment centers to help those addicted which will decrease the amount of people addicted. And lastly, the Milwaukee Police Department will focus on drugs and drug suppliers to get the drugs off our streets and make the city clean. The ultimate goal of zero overdoses in Milwaukee county can only be done through getting drug addicts help and preventing future children to use illegal drugs.

Milwaukee Public Schools have been attacked for years about the quality of learning and safety. Education has to be improved for our community to be successful in future generations and that starts with cleaning up the schools. To improve our school system and graduation rates, there has to be more money going to our schools. To bring more money to public education, I will get rid of the outdated Milwaukee trolley/streetcar system and spend more on quality teachers and increase the teacher to student ratio. This will hold students more accountable by more teachers and create a better learning experience for children. I will make the schools safer by adding security guards to our schools that will create more control over the students. This plan will improve our schools and increase the future success of our county.

Milwaukee County roads are a major issue in Wisconsin and are often the cause of frustration to our citizens. The amount of traffic in Milwaukee creates accidents, and is not what will bring our city future success. Rather than spending money on the inefficient and impractical trolley system, I will focus on decreasing traffic, making our roads safer, and making travel in and out of Milwaukee easier. This will open up spending elsewhere.

As Mayor of Milwaukee County, I will use my powers to improve the lives the people, and bring greater future success to this city. With your vote, I can achieve the set goals necessary to make Milwaukee safe and successful. I will address the issues of education, drugs, and roads. By addressing these topics Milwaukee will be one of the most influential and successful cities in the United States. With my leadership, we can clean the streets of Milwaukee and give our children greater opportunity to thrive in the future.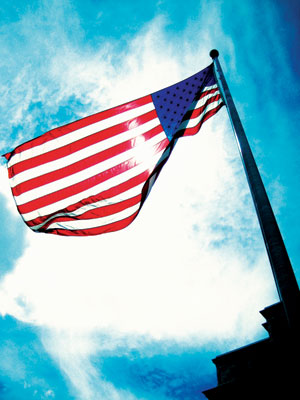 © Seita O., Palatine, IL