If I was Mayor of Saginaw
October 25, 2017
If I was mayor of Saginaw I will give the police department more resources so they can go out and catch more criminals, and so they can be deployed more and out patrolling more parts of the city. I would also tear down the houses that know one is living in and make a new spot open for more people to buy and build a house there. That way more people will come to Saginaw and getting rid of the run down old bad things replaced by new things will make Saginaw a lot more welcoming and more people would move here.I would also make a big spot where you can put your boat into the river like they have in Bay City, i would do that because Bay City has a ton of stuff next to the river where people can park there boats and go out to eat. I would do that because it would make Saginaw seem like a more welcoming place to come and we could put condos up so people could stay there. But these condos would have to be put on a nice part of the river. I would also fix a lot of roads, I've seen quite a few roads that really need to be fix. One part of a road that can be fixed is South Thomas Rd there is one part in the road where all it is, is bumps and pot holes.
Obviously South Thomas road wouldn't be the biggest or worst road to do but that's just an example. There are a lot more roads that are really bad and they would make the people more happy instead of driving down a bumpy road all that time where out of no where your vehicle drops because there is a pot hole in the road. I would also try to put out more Police and FireFighter stations around the city more so we can respond quicker to a emergency. That way if say someone had a heart attack and someone called 911 then and ambulance would be able to get there quicker because of where they are stationed. It would be a lot faster to stop crime from happening because of how fast the police can get to there destination and that way there would be less people who get away from cops because the cops can respond quicker to the area they were assigned. I would also use the tax money we get to also make and open new businesses for people so there is more employment. That way more people would help and that money from taxes would be used to help the community around them. And not wasted on things that don't need to be fixed.
I would also try really really hard to get employment rate up with adding on to stores helping people make them. The employment rate has been down so I would try to get the employment rate to go sky high so there can be more residents in Saginaw. i would also try to get high companies with a lot of money to donate or help the people who need it. And they could donate to the city so we can have more money to help others get a business started and build new houses and to fix things that need to be fixed and to just make our city a better place to live. I would also make it mandatory for inmates in jail to go around and pick up the community. Then Saginaw would be cleaner and a healthier place. I would open and make new homeless shelters for people without a house. And i would increase the food pantry give out more food so more people have meals. i would make it more secure and more complicated to buy a gun so we can track and stop crime from happening.
That is what i would do if I was mayor of Saginaw. I would help others. Make houses and companies be rebuilt for better quality. And make Saginaw a more welcoming.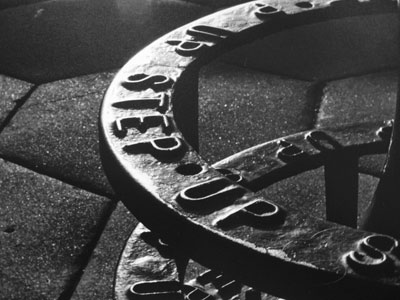 © David D., Apple Valley, MN