Child Abuse
October 17, 2017
Abuse on children must end. What would you do if a loved one purposely inflicted pain over you? That is a question many kids struggle to answer because they can't imagine beyond being grounded. Child abusers should be given a harsher consequence because the damage it causes is greater than the punishment.It creates an emotional wreck to the victim, cost money to give proper care to the child, and the victim usually becomes mentally unstable. Child abusers should be kept in jail for 2+ years depending on how hard the abuse was. The victim usually suffers emotionally because the abuser is often someone they have a close relationship with, someone they trust. This usually causes depression or anxiety upon the victim. It's common for child abusers to lose custody of their child. In some cases kids are abused because of problems with the other half of the family, so when there is no one to care for them, foster homes/ adoption is the popular conclusion. It cost money for the government to pay for your shelter and education.
Understanding child abuse is very important. So important that it could save someone's life. First, i'll discuss the seriousness in child abuse. Child abuse and neglect means "any recent act or failure to act on the part of parent or caretaker, which results in death, serious physical or emotional harm, sexual abuse or exploitation, or an act or failure to act which presents an imminent risk of serious harm." Child protective services agents seek a court order to remove the child from the home and place the child in emergency foster care. If the abuse was severe, the parent or guardian charged with abuse may end up in prison and lose custody of the child. Abusive cases almost always end up with these consequences.

Although, the victim's case has been justified, the victim suffers from long lasting effects. The reason of this is because they had some type of bond with the abuser. The children's Bureau reports that, "The victims of child abuse and neglect are significantly more likely to commit crimes, engage in risky sexual behavior, and abuse their own children." From Gale. The connection between these two is the victim begins to give an 'I don't care' attitude then try to forget their worries/emotions. This often results in depression or anxiety attacks. If the case was that the victim was younger, it results in academic problems and suicidal thoughts.

Next, transitioning back to the abuser, it is often caused by a loved one or someone the victim had a close relationship with. This is because the abuser is going through something stressful. This is often the effect of frequent change of addresses, unemployment, alcohol or drug use, or lack of support from the extended family. This built up stress along with the responsibilities of taking care of your child ends up in bottled up anger being taken out on your child.

Finally, the argument that I see being discussed was, "Many people would argue that corporal punishment has many negative/physical problems for the child." from an anonymous. My counter argument is corporal punishment cannot be an excuse for child abuse. Some people purposely act cruel to kids then misuse the word discipline. Child abuse is a very serious crime that should be handled with the appropriate consequence. Long lasting effects are bound to be left on the child. Sadly the abuser is often caused by a loved one. If you witness child abuse happening you must report it almost immediately.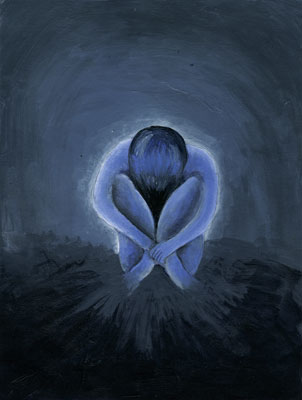 © Becky F., Sacramento, CA