To All the Privileged
October 9, 2017
To All the Privileged,
Yes, I work fast food, as you come through the drive thru and order that pumpkin spice milkshake driving your daddy's Mercedes and using your mommy's debt card.

Yes, I applied for the same college scholarship as you did but for way two different reasons. You did it to save daddy some money and I did it because daddy has no money.

Yes, I have a Walmart backpack as you carry a Louis Vuitton purse as a satchel for school. And yes, my number two pencil works just has good as that mechanical one you have.

Yes, my lunch comes in a brown paper bag and as mommy brings you Sonic or McDonalds. It's just our mothers work to pay bills as yours are at home or the gym all day.

And yes, I have less friends but yours are so f***ing fake.

And no, touching me won't make you poor.
Signed,
With Love,
The Less Privileged.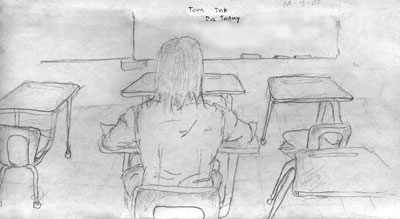 © Christopher M., Dededo, GU