What It Takes for Freedom
October 4, 2017
The hot, sticky summer evening buzzed with the joyful shrieks of children and the warm laughter of adults, as the cul-de-sac became cluttered with a colorful assortment of lawn chairs and blankets. The intersection of Schroll Court and Spyglass Boulevard, a primary setting of my childhood, was a Fourth of July hotspot due to its perfect situation for viewing fireworks and the master grillers that populated its humble suburbia homes. Back then, this holiday was simply a time of carefree enjoyment for my friends and I. However, as I grew older, I learned the true cost of these freedoms.

All countries are special, with a distinct culture and history. America's history, however, boasts richness that is hard to compete with, for she was founded upon the radical notion that all people deserve equal opportunities—regardless of who they are or where they came from. America presses on towards a bright future of improvement, her rich dream of life, liberty, and the pursuit of happiness. Towards the white picket fence, the thriving business, the expression of opinion without fear. She spreads her seeds in the wind, and her goals touch every man that feeds off the fruit her land bears.

However, her dream cannot grow alone. America's citizens must be aware of what their country represents, and protect it whatever way they can. Some work within their community, spreading positive values; others risk their lives, becoming fierce defenders of the land. Soldiers choose to give up many of their freedoms so that others can appreciate them in full. They deserve utmost respect, for they fight threats many of us cannot dare to imagine.

This is the importance of patriotism. Thanking those who serve, or appreciating the simple freedoms one is granted, demonstrates a love for our country that keeps America kicking. She is not a utopia yet, but her persistence allows her to keep blossoming. Patriotism is an appreciation of this battle, and steadfast intention to keep her goals close. From defending democracy to watching fireworks on a little suburban street, sharing America's love allows her to march on.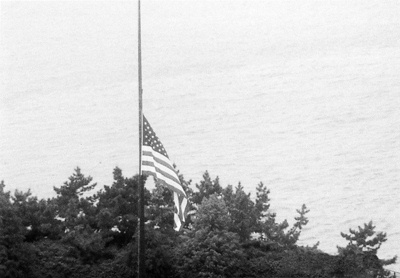 © Jessica E. Pelham, AL