If I Were Mayor of My Town
September 29, 2017
Have you ever thought about what it would be like to be mayor in your town? Along with all my required duties as mayor, there are a few things I would also do. If I were the mayor in my town, I would try to make sure everyone got along and all of their needs were met. Citizens would have the chance to take part in the community projects if they wanted. The activities would be things such as service projects, contests, parties, school functions, and much more. There would also be town meetings at least twice a month that informed the citizens of anything going on. Surveys would be sent out at least once every two months to ask the citizens how they feel about the town council and me.
The community projects would be things such as walking around town and picking up trash along the sides of the road. This would teach the citizens in the town to not litter and keep the ground clean because they will probably just end up picking it up later. If anyone is caught littering they will pick up trash around the town so they understand how hard maintenance people work to keep our town clean. Another community project I would put into affect is community wood hauling. Families in the town could volunteer to go out to the woods with legal wood cutting permits to cut and haul wood to surprise the citizens in the town that are unable to get wood for the winter.

Along with the community projects are parties, dances, and even movie nights. Some parties would be for the families, some for youth, and even some for the youngsters and elementary school children. The parties would be in a gym with food and games. Hopefully everyone would contribute to cleaning up after. The dances would vary. There would be a dance at some time for every kind of music. Country, rock, rap, hip-hop, you name it. The dances would be small get-togethers for everyone. But there will also be dances that are only for high school students to hang out and talk as friends. At these youth dances there would of course be chaperones that would make sure nothing bad was going on out on the dance floor. Once in a while, when it wasn't a fire hazard, the youth could have a bonfire where they could hangout with friends and be safe with adults around to watch the fire. There could also be a single adult party if needed. The youngster parties would be for the elementary school students that got grades above a B in their class. At the party there would of course be candy and lots of games. Adults that volunteer to watch the little kids could also go. The community activities would be safe and very enjoyable for everyone.

The town meetings would be a place where citizens could come to watch us talk about issues that have been brought up. We would also review what we talk about what was said in the last meeting. This would be so people that were not at the last meeting would know what was said. There would be a few minutes after we discuss where we would talk about upcoming events so that the citizens would know what is happening in their town. Next, the citizens could ask any questions about anything the town council and I talked about. The town would be a place where citizens of the town could come and bring up anything they think is an issue in the town. I want all the citizens to trust me and know that I will work out issues that do not involve police, but if they have issues with the law or something I am doing. I would encourage them to bring up anything they would like. Last, we would talk about what will happen in the next meeting so that citizens would know if they want to come to the next meeting. The town meetings would be a very open discussion. Of course there would be officers there to answer questions about legal matters or enraged citizens.

The surveys would be sent out every two months to ask the citizens about how happy they are in the town they live in. There would be seven yes/no questions that are the following:
• Are you happy with the person that is mayor?
• Are you satisfied with the things she has brought about in your town?
• Do you think she addresses all of your needs?
• If you have brought up a need, does she do what you thought to be right?
• Are you happy with who is in the town council?
• Do you feel like the town meetings are effective?
• Is there anything you would like to change? If so please wright it on the lines below.
There would also be a comment box at the bottom of the page. The survey would be turned in anonymously to a box outside of the city hall. I would try to read all of them the best I could then bring up the issues that were written on the lines below the last question and in the comments section.

In the town there would be contests once a year for all ages. They would be due New Years Eve and the winners would be announced January 25th. The elementary school children would be allowed to do an art project with the help of their parents that would be displayed at the town New Years party. Middle school kids could either write an essay or do an art project. High school age kids could write a short story or poem about anything they want as long it was about a thousand words. The winners could either pick a prize or I would take them out to lunch. For adults, they could do any of the three and they would receive cash for a reward.

As mayor, I would be fair and no one would be put above anyone else. The citizens would always be able to share their feelings. They could take part in any projects, contests, or parties they want. What would you do as a mayor? Think about how you would affect the people in your town? Would it be a positive affect? I hope I gave you some ideas about what you would be like as a mayor.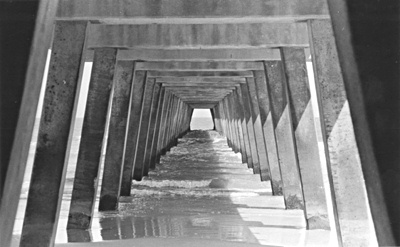 © Megan S., Marblehead, MA