If I Were Mayor of Randolph, NJ
MAG
September 21, 2017
In the tumultuous age of present day, leaders are needed more than ever to find light in the never-ending tunnel. If I were the mayor of my town, I would focus on two goals: eradicating underage drinking and supporting the LGBTQ community. These goals highlight today's culture, which is why it is so important to fix in a small town. If they are met, then my town would serve as an example for others to follow.

For time and time again, I've heard my town be called the "party town", the town where freshmen in high school get suspended for being found in piles of red solo cups, some flattened by high heels and sneakers, and others half-drunk and tipped over so that booze would spill onto the carpet. This is the reality not just of my town, but of many other towns. In order to diminish underage drinking, I would call for schools to raise the punishment for the students found drinking illegally. Rather than continue punishments such as a three-day suspension sometimes not even listed on a student's record, schools should implement a recorded suspension that would grow in severity if the student was a repeat offender. In order to find out if students have been drinking, it is necessary to call for adults to report any suspicious activities or parties if they notice kids with alcohol. Thus, the police can take the matter in their own hands - if a student has been drinking or has purchased alcohol, the police could notify both his or her's school and guardians. These would scare many students from drinking underage.

However, fear should not be the main way to solve a problem. I would encourage educators to examine the health program and to emphasize the effects of alcohol. As kids, they might not understand the nature and gravity of drinking. It is important not to diminish adults that drink, but rather to instill knowledge to students so they know the consequences of their actions. Further, drinking alcohol at a young age causes future problems not just related to one's record - according to the National Institute on Alcohol Abuse and Alcoholism, ingesting alcohol during one's teenage years increases the risk of damage to brain development. Doing so proves to everyone, students and adults is alike, that there is a reason one must be twenty-one years old to drink.
Not many understand how prevalent underage drinking is and why it's so important to stop. Students could ruin their future by riddling their resumes with arrests or physically and mentally damaging themselves. Kids are the future, so preventing underage drinking is, in essence, preventing disaster.

In the 21st century, LGBTQ pride is everywhere, as it should be. However, it seems that there is still not enough acceptance towards the LGBTQ community. Boys tell each other in gym class, "Those shorts make you look so gay." One of my own teachers called his student a "f**," subsequently receiving a suspension. But is a suspension really enough? What does that say about our society, that an adult making fun of a student chooses a word historically offensive for the LGBTQ community and will return to the school in a few days, perhaps seeing that student again? That's not right and should never be right. Thus, the first step that should be taken is fostering acceptance through education. Education is the key to almost everything because by teaching kids, their generation can teach what they learned to the next generation. In health class, students should learn about bullying, which is the opposite of acceptance. By being placed into the shoes of LGBTQ people, students will be less likely to bully them or call anyone derogatory terms even as a joke. People are entitled to their own opinions, but when hate speech emerges, it becomes a problem. Students shouldn't be the only ones to understand acceptance. In order to instill acceptance in adults, I would establish pride parades seen mostly in larger cities. Further, I would establish a local hotline to help suicide prevention, since, according to a national study, 40% of transgender adults reported to have attempted suicide.

Mayors are people, but mayors are also leaders that inspire leadership in others. That is why it is of extreme importance for mayors to take actions that are for the good of their people. Towns are small in comparison to the entire country, but towns are what compose America. Thus, one town at a time, change can happen. Sometimes, the smaller changes causes a ripple effect so that the entire pond is covered in ripples. If I were the mayor of my town, I would throw the stone in the pond for ripples, or perhaps I'd be the one to inspire a barrage of stones.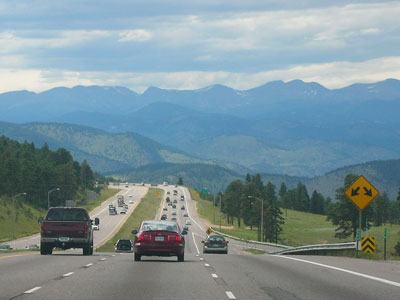 © Adeline N., Ridgefield, CT