Is Immigration a Good or Bad Thing?
August 15, 2017
Lots of immigrants are influencing our life, it is a good or bad thing?
In my opinion, the immigration can improve our social, different culture can make our country colorful. Although my country has lots of people and the immigration will take away our work, but I also expected more immigration can enter our country.
First, immigration can make somewhere more competitive in global markets. Many immigrants arrive on visas that they get because of their skills. Their role is mostly good. They are innovators. They make America more competitive in global markets.
Second, immigration is good for the economy. For example, some developing country can let immigrants to do some work, and the immigrants always have lower wage than local people, so the company can use less money to do more things. It can make some companies richer. The immigrants pay more taxes than local people. May be the immigrants will build new companies and helps many American workers and helps pull American out of its debt.

Third, immigration is good for our social. There is another opinion, he thinks if the American hasn't immigrants, there were no people to build the first transcontinental railroad and haven't grapes to eat, have less people to pay taxes and less idea to make American better. It makes American become a different country, it has lots of culture, it is colorful. The immigrants can help pull American out of its debt

Finally, the immigration is good for the world, it can rational use of resources and improve we economy.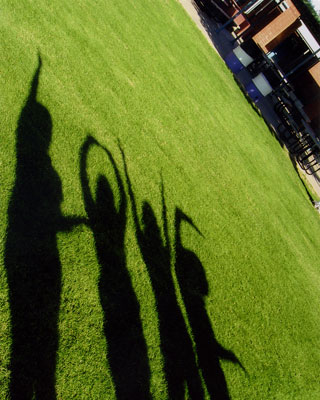 © Lindsay - Elese G., Phoenix, AZ