3 Ideas To Make Calgary a Better Place
July 20, 2017
Safety:
My idea is to increase the number of police and security in our city. Cameras should be placed in almost every street to prevent crimes and robberies. According to crime statistics in Calgary, the number of robberies increased from 954 in 2014 to 1,183 in 2015. Incidents of break and enter rose from 5,852 in 2014 to 9,168 in 2015. Motor vehicle thefts jumped from 4,499 in 2014 to 7,684 last year, and incidents of theft under $5,000 rose from 20,774 to 28,464. Crimes are costly; murders, rapes, assaults, and robberies result in economic costs on the victims as well as their families. Crime also events in large costs on communities through lower property values, higher insurance premiums, and reduced investment in high crime areas. There are major costs on taxpayers, who face the heavy burden of managing the police personnel and operations, courts, jails, and prisons which are directed toward these crimes and their perpetrators. Both I and my family have known people who are greatly affected by this problem, and who have struggled to live a balanced life for both themselves and their families after such an unfortunate occurrence has taken place. Without support or some sort of prevention, more crimes like this will take place and influence the trust, safety and values we hold as Calgarians. Calgary needs to be a safer and a more affordable city for possible victims of assault and those who are struggling with such expenses and are in mourning of a family member. "Safety saves sickness, suffering, sadness." ~Safety saying, circa early 1900s
Arts & Entertainment Venues for Youth:
This is a topic that is especially important to me because I absolutely love art and entertainment venues. I feel as if Calgary does not have enough of these opportunities for youth artists. More events and festivals for youth to take place in would be beneficial because it will allow us to stay connected to one another, develop confidence, and express our creativity. Outdoor, indoor, temporary, music, literacy, performances, cultural/historic, street/neighborhood, seasonal festivals/events/venues are some of the few examples Calgary should provide for teens. The arts and entertainment not only make our lives lighter, it also presents us with insights about serious issues in our life. They can make our lives merrier and affect our moods. There is more to art than the paintings and sculptures we see in public buildings or areas. It plays a huge role in our everyday life and we depend greatly upon it- there is sense of purpose attached to it. On the other hand, entertainment is not much different. It provides us with amusement, awareness, and most importantly happiness. In our age, there are now numerous sources of entertainment available. However, the best form of entertainment must be something that inspires, educates, and encourages everyone in spite of difficult hardships that we run into in our lives, it has to raise awareness. Both our city and youth can greatly benefit from artistic events and venues. "We need people who think with the creative side of their brains—people who have played in a band, who have painted…it enhances symbiotic thinking capabilities, not always thinking in the same paradigm, learning how to kick-start a new idea, or how to get a job done better, less expensively." –Annette Byrd, GlaxoSmithKline
Free Gym Memberships for Alzheimer's patients:
There are more than 13,000 people in Calgary living with Alzheimer's disease or dementias. Leisure and recreation services in the city should provide free monthly gym memberships for those diagnosed with dementia to come and try new activities. This service should be free for patients to come and enjoy because many of them may not be able to afford a monthly gym membership or any sort of equipment. Alzheimer's disease is the second most feared disease by aging Canadians. "In the early stages of dementia, when people start to lose capacity, they may find themselves excluded from the golf club or no longer welcome at the bridge club, they need activities that can be adapted and simplified. Often there is not a physical problem but a fear of being unable to participate. Guided cycle tours can be organised for those who can still pedal but have lost the confidence to go out on their own. They may fear getting lost and being unable to find their way home – having a guide solves that problem" (Janet Dean). Exercise and taking part in sports has many known benefits such as reducing the chance of diabetes, and cardiovascular disease. It also reduces stress, and is especially important for Alzheimer's patients. It allows them to improve memory, reasoning, judgment, and their cognitive functions. Exercise can delay the start of Alzheimer's for people at risk of developing the disease or slow the progress of the disease, which is why this solution is so important to me as well as it should be for every Calgarian.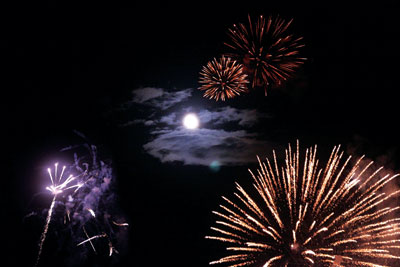 © Meena K., Groton, MA