Don't Toy Around with Children's Happiness
June 12, 2017
It was on a Saturday; I was walking with my mother from the park. My mother and I saw a woman behind two children. The woman looked like she was around the mid-30's and had a face of unhappiness and her face was very weary. The two children were far away from the mother. It seemed that the children weren't well taken care of. The mother was yelling at them and the kids looked very sad! The mother looked very strict and I felt like she didn't care about her children being happy or what they wanted to have. It was a boy at the age of six and a girl at the age of three. The woman seemed depressed and was blaming them for crying and following her, even though that was their mother. The girl was crying and the boy was hugging her. The boy didn't have anything on him to help her sister to stop crying. I felt that these children do not have to go through this misery. Kids suppose to have a toy to play with and be happy with their imagination!

Kids can see the feelings through their parents faces. The children have the mindset of asking, why all the time. In the website, Aha! Parenting Magazine states," Studies show that people who notice the small miracles of daily life, and allow themselves to be touched by them, are happier". This shows that adults are the ones that impact mostly on the child. Children get very sad when they see their parents going through tough times. This impacts a lot on their childhood.

In Bushwick, there are mostly impact with the way the children are living with their parents. Children under age are legally staying with the parents as long as the children turn 18 years old. Statistics from the Investigation by Community District it shows that in Bushwick are 45% percent, kids getting abused and having difficulties living with their parents. It must have seen as a small amount, but it's still happening, and it's very affecting the kids. Kids are very important to the society because they are the future for the next years. This is a very big deal because no kid supposed to feel guilty in themselves, especially as a small age.

When I was 8 years old I have seen the bad things through my mother's life when she was with the wrong people. It hurt me to see someone you love, getting hurt and can't do anything as a small child. This develops depression and unhappiness in your childhood. In the article titled, "Community Health Profiles" it states, "Depression is a serious...serious psychological distress… residents in Bushwick and Williamsburg have had a higher mental illness". This shows that depression is a very major illness for any kind of person especially the lower age kids. Depression is a fast illness that can ruin a human's life.

To able to make the children have the best childhood, you can donate toys and make them have a smile on their face. I believe that is what the little boy needed to help his sister smile again. I know toys helped me through tough times. Also, to talk to them on how they feel try and try to be with them and have them trust you to anything. There will be trust and happiness. Another way, is to take them to extracurricular activities. This will make them forget about everything that is going on their lives.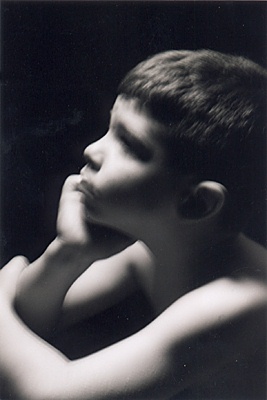 © Dena G., Pittsburgh, PA