This I Believe
June 9, 2017
A hot cup of coffee first thing in the morning, watching the sunrise, climbing into bed after a long day. This I believe. Making plans with family and friends, your dog greeting you at the door, the feeling after finishing a run. This I believe. Getting a good grade on a test, the first swim of the summer, spending time with friends. I believe life should be spent focusing on the little things.

One day as I was walking home from school there was a lady walking with her dog. She smiled and said hello to me then kept walking. Just a smile and a simple hello from a complete stranger made my day better.

The other day I came home from school to see my niece and nephew waiting at the door. As I was holding my nephew Landon I looked down at him and his face lit up and he began to smile. I could not help but smile back.
An old friend reached out to me to make plans. Catching up with her and hearing all of her stories brought back memories and I was instantly happy. The little things really do make someone's day a lot brighter.

Sometimes we all get too caught up in making everything perfect. We focus too much on impressing people and acing every test that we begin to miss out on stuff around us. Everyday I walk home from school and look at all of the trees and the flowers in my neighbors gardens. When I got off my phone and looked at the world around me I realized how much I was missing. It is the same thing when I'm driving in the car, I would always be glued to my phone missing out on how beautiful the sky was that day or the seasons changing. When I don't follow my belief I am missing out on the true purpose of life: to enjoy it. Life should be spent enjoying the little things each and everyday. This I believe.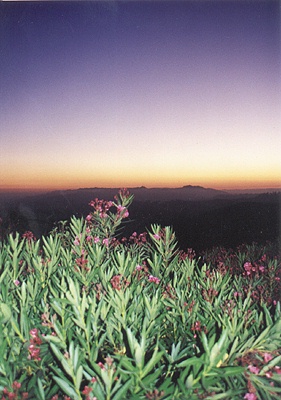 © Michelle L., Suffern, NY