Democratic Facebook
March 27, 2017
In Facebook, there are some useful posts: some amusing, some sad, and some that gives a message to people. But these days most of them are useless. Memes, lies, horrible, or sexual posts dominate Facebook feeds. These posts tend to be posted by users who want attention, or users who make posts that have a very attractive , but unrelated title (clickbait titles) which make money. Because of these useless posts, the ones that are important are overshadowed under chaotic Facebook feeds, making Facebook more of a playground. We need a way to clean this mess up.
Recently an emoji of a peacock rocking its head back and forth is becoming somehow very popular. At first, I thought it would just come and go away like every other trend in Facebook. But this emoji became a meme, and I find it very irritating. Every time I open Facebook, the peacock would show up. You'd agree that it is irritating if you know what I'm talking about.

Also, not only useless posts, there are threatening or offensive posts, for example those that propose violation, are also posts that corrupt the Facebook feed.

So is there a way to get rid of these posts? There are currently two Facebook offers.

One, you could report a Facebook post. When you report a post alike any of the ones that I mentioned, the report will go to Facebook's dedicated report teams that handle reports about policy violations. They sometimes involve law enforcement as well ("Here's What"). A Facebook user claimed that it would take about a week for the facebook team to review your case ("How Long"). This solution takes way too long, you want that post to be deleted immediately.

Two, you have a little bit of control over what posts you'll see and not see. You could go to Facebook and click "create a list" and type up a list of friends. Then, you can name the list as you like. Now whenever you want to have a look at posts from your friends in the list, you can go to that list that you made. This way you will only see the posts from the friends in the list (Says). But maybe you want to stop other users such as the young users from reading one of those inappropriate posts.

Thus, we need a better system in Facebook.

The idea is, to introduce a voting system to Facebook that will determine the fate of a post.
You might say: "well, don't people have rights to post things they want to?" Yes, of course people have rights to post something they want, but sometimes those posts might become and issue later on, therefore some must get terminated.

In this system, the audience of the post is its judge. Anyone from the post's audience can start a vote to decide if a post should stay or not, and after 12 hours, the side that have more votes win. If there are more votes saying the post should stay, then the post will be approved. Approved posts will stay, and posts that aren't approved would disappear from Facebook

But you might also say what if someone just keep on starting another vote when you already got approved? Well, the post cannot be disturbed for a week after getting approved by other users.
This is very efficient because anyone could start the vote, but what people want will stay, and what people don't want will disappear.

It is called a Facebook "Newsfeed" after all, and the definition of news is: "newly received or noteworthy information, especially about recent or important events(definition)." Is an annoying peacock a news? I think it's time for Facebook to allow you to kill the peacock.
citations
"Here's What Really Happens When You Report a Rude or Spammy Facebook post." VentureBeat. Web. 22 Feb. 2017.
"How Long Does It Take You to Review a Post That Has Been Reported" Facebook. Web. 23 Feb. 2017.
Says, Debbie, Elizabeth Kricfalusi Says, Chris Paul Says, Lisa Says, Ellen Says, Dulce Says, Abdul Says, Katze Says, Pat Says, and Tyler Tyrell Says. "The Facebook News Feed: How to (Sort Of) Control What You See." Tech for Luddites. Web. 09 Mar. 2017.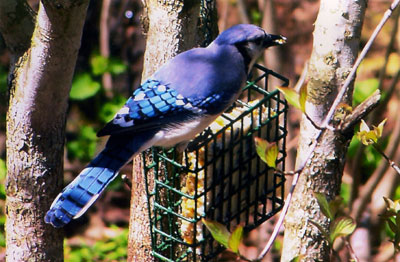 © Meg B., Blairstown, NJ