Embezzlement
March 9, 2017
Graduated from a top 10 university, Tom is an excellent CFO (Chief Financial Officer) in a hardware and building materials company located in Shanghai, China. In his workmates and superiors' mind, he is a man of great ability and potential. However, he was born in a poverty-stricken family. Not only is he shouldering the huge medical expenses for his 56 years old father, but must also he support his younger sister who is currently studying in university now. As a CFO, faced with the cash and the right he owns, he decided to borrow the money to pay the medical fee for his father, and then he could find another way to pay back the money or cover up what he did until he had the ability to pay back all the money he "borrowed" from company. As a CFO, it is easy for him to do it. He held the fluke mind that if he can return the money embezzled within a short period of time, nobody can notice it. As a CFO, he also clearly understood that it was illegal to embezzle company's money, but he pushed his luck on it. He forged a 100,000RMB IOU. However, as he became increasingly greedy, he embezzled more money for purchasing the high-interested finance products to make profits for himself. This way was much safer compared with the forgery. As the stock market was of sharp growth, he risked embezzling money to invest the stock. However, the stock was not as good as he estimated, his stock-market losses shrank 30% within several days.
When Tom chose to embezzle money, his workmate John who also met the serious financial problem. Instead of  embezzling, he chose to loan the money from the bank, as he believed that his hard work can pay back the money step by step.
After two months, a newly- employed bookkeeper is asked to check up the account. Facing the sudden checkup, Tom purposely delayed the checkup. When he tried to make up something, he poorly found that it was too late for him to do anything. He thought of a proposal from his company's main competitor. He used his right he still had to sell the important customer information to their competitor. After that, the had no choice but to confess everything he did. When the company accidentally found that except for embezzlement confessed by Tom, Tom even sold the important customer information to their main, it was too late for the company to alleviate the larger and long-term potential losses. However, in the court, Tom behaved so innocently as if he never knew that he committed a crime. It seems that he took everything for granted.
What Tom did was just embezzling money rather than defrauding, as he used the money without any permission from the company. Embezzlement is more severe than fraud. Frauds take the advantage of something, including people's carelessness, vanity, trust, greediness for small profits and the offender's particular position, right, to make the people fall into their snare to get profits from the public or the private. Both embezzlement and fraud have bad effects on the people's life and bring threats to the social development. Since both of them make the victims suffer financial loss and even other potential loss. Both embezzlement and fraud have bad effects on the people's life and bring threats to the social development.
When Tom's parents and sister knew that their outstanding son, the brother embezzled the money, their first reaction was unbelievable because Tom is always smart, obedient and hard-working. The whole family gave all they had to support him to have a good education so as to change the family circumstance. It is unfordable for them to lose Tom, since they will loose their only family support, mentally and economically. They hoped the judge can take his family background and good nature into consideration to give him a light sentence. However, all these can not deny the fact that he illegally embezzled a big amount of money from the company. Within the two months, he did not do anything to make up what he did but embezzled more,  which shows that he planned to embezzle  money rather than do it unconsciously. What's more, when he entered the company, he once hd a one-month training. Except for the professional skills, the training put highly emphasis on the law, rules. It is certain that Tom deeply knew that it is illegal to embezzle money. He should face legal sanction for his mishap and paid the price for his behavior and the greediness. He not only disappointed his family members who trust him desperately but also brought his company that offered him an excellent opportunity to develop negative effects. Finally, he also destroyed his bright career and life. When embezzlement was reported, either the company and his university felt very pity. He is no longer the proud example for his professor to show his new students but a negative one.
It is undeniable embezzlement is an illegal act, no matter what the purpose or reasons people have to do it. People who embezzle the money will unavoidably be subject to legal penalties. In addition, the offender will bring uncorrectable influences on either his family or the whole society. It is necessary for every citizen to hold highly legal awareness and take the responsibility for their every word and action. "French's mill grinds slow but sure". If people commit any crimes, what they will confront is only the severe punishment.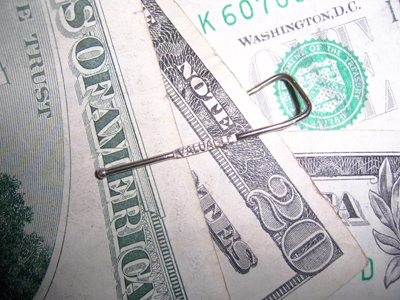 © Valcy E., Stony Point, NY