Why I Am Thankful For America's Veterans
March 8, 2017
Dear Wisconsin Veteran,

My name is Gabriel, and I am a high school senior. I wanted to thank you for your service to our country, and for fighting for the freedoms that all of us are allowed to enjoy today. I believe you and all of our veterans deserve the utmost respect for everything you have done for me and every person in this country. I just watched the Honor Flight movie and to be honest, I got a little teary-eyed because I realize I don't recognize our veterans as much as I should. I was inspired to give something back, even though it is small in comparison to what you have done for me.

I am thankful for you and all other veterans. I am not able to understand the bravery and courage that it took for you to serve our country, but I can tell you that it means the world to me that you fought for my freedom. I want to thank you for giving me the chance to go to college and have an education, in order to give me a job of where I can hopefully also make a difference. And, I will try to not abuse the freedoms that you fought for, and will respect them, since I know the sacrifice for them. Thank you for letting me go to school and for giving me the freedom to speak out for what's right. Thank you for letting me go home everyday knowing that I am safe because of you.

My great-grandfather served in World War II, and one of my grandfathers served in the Korean War, while the other grandfather served in the Vietnam War. I wanted to let you know that it is because of you and them, that I want to do good with my life, and help other people. You and each of my grandfathers, inspire me to do better everyday. Everyday when I think life is tough, I will remember that you and your family sacrificed so much more than what I could ever give.

Thank you for your service. I am proud to be a citizen of this country knowing that I have you to thank for it. Thank you for my freedoms that I have today.
Sincerely,
Gabriel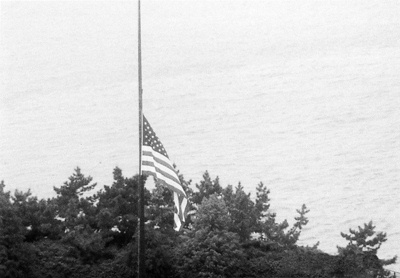 © Jessica E. Pelham, AL