The Heroes Living Among Us
September 28, 2016
Friends and families gather, enjoying the company of each other, turning up the gill, and waiting for the return of our heros. Here not only for the fun and games, but in honor of the men and women who have given us the freedom to gather safely. Fighting battles to keep us safe, allowing us not only to get together and have fun, but the freedom to do almost anything else we please.
While we should be thankful for this blessing, we should celebrate this day when we can. This day is Memorial Day. The one day a year when employers let employees run free, without penalty, to celebrate our country heros. I've felt that the little things are the things that count. While Memorial Day is the day we go out of our way to celebrate, these small gestures of kindness make our heros happy, proud to fight for your freedoms.
These freedoms are what makes our country, makes it the land of the free and the home of the brave. Memorial Day is the day that we get to honor the men and women who fight to keep it this way. Honoring them shouldn't be just a one day event. It should be an almost daily activity. The simple 'thank you' or the kind gesture of opening a door for veterans can bring some of the brightest, ear-to-ear, heartwarming smiles on their faces. I know that if I were a veteran, I would love to hear a simple thank you out of the blue.
While Memorial Day may be an extra day off for some, to me it represent the bravery of the men and women who fight for our country and I want them to know that we appreciate it. I'd give anything to make them happy and I really want to make sure that we are thankful. They do more than I could ever imagine doing, and all we can say is thank you.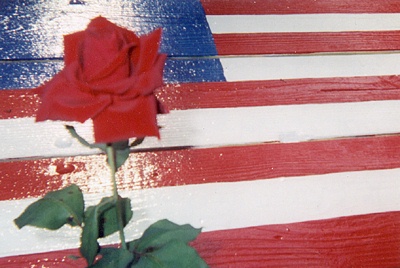 © Elizabeth H., Gulfport, MS