Growth Matters Most
July 18, 2016
Students are a product of their environment. In today's society, minority's children are being hindered from the basic "American Dream" which encompasses the big house, car, a spouse and kids, due to the fact that there is a gap that's not only physical but it's also mental. Minority students are constantly exposed to the infinite struggle therefore we encounter many influences of that help develop a strong fixed mindset yet none of a growth mindset. As minority students we derive from a low socioeconomic status therefore, we are provided with little resources such as good educational systems, housing, and medical treatment. These limited resources then creating a violent atmosphere, and increasing crime rates, incarceration rates and even poverty rates. If society has potential minority leaders in the juvenile system, the chances of changing the unjust circumstances placed at the feet of the helpless will never be lifted. Adding on to the low socioeconomic status and violent environment, the presence of a parent figure becomes absent in the lives of the students. When parents, whether single or not, have to work constantly in order to provide students with a small slice of the limited resources they tend to focus more on providing rather than building a close connection to their children. This then means students must now look for that influence from another place, and where else would u find approval? Friends. The influence of friends on students is probably the most damaging. As teenagers we tend to fall into a morass of peer pressure and we do not know how to say no to what's wrong and how to say yes to what's right. Therefore one can conclude that socioeconomic status, neighborhood, the influence of family and friends are a few of the contributing factors to a fixed mindset in the life of a student.

Mindset is a very important factor in developing a fair amount of success in one's lifetime What if Rosa Parks had a fixed mindset on privilege and believed discrimination will always be her portion? What if Nelson Mandela had a fixed mindset on the brutality of apartheid and accepted that "life" in jail would be his last and ultimate result? None of these amazing figures would have accomplished all they did if they believed that their struggles determine who they are. This is a reason why growth mindset is highly essential to student of minority areas. It empowers young students to take charge of their destiny despite circumstances and change the odds so it can be in their favor. Consequently, in order to help strengthen the mindset of minority children, I propose that we as a society should start small. NYC schools should start implementing the theory of mindset within its class systems. For example, Democracy Prep schools have images of inspirational quotes all around the campuses. They also have awards like scholar of the week, growth mindset of the week and scholar of the trimester. These positions encourage students to work hard in order to reach those levels. By introducing the theory of mindset in a school's daily curriculum or activities, students will pick up on high expectation and will develop habits that will improve their skills and help them face challenges rather than hide from them. When the theory of growth is introduced to students, the person is able to develop a personal solution so mindset is different for everyone. For example during my change the world project I introduced the theory of mindset to a sophomore and her identified way of developing a strong mindset was to put her phone on airplane mode in order to direct her focus on her homework. The following graph shows before her implementation on mindset (red) and after her implementation of mindset (green). This graph proves the theory that mindset actually is effective when introduced to a student. Therefore is time for the government to increase the influence to larger group by introducing mindset in schools.
Alvarez, Deborah. "Why Students Fail." Udel.edu. Accessed January 2, 2016.


In this source the author, provide examples of recent students she's taught. Each of the students have a different story. And each story is an example of how friends, family, neighborhood, socioeconomic status can affect the way a student sees or values her education. In the article many reasons for student failures are due to influences of family and friends and the responsibilities they take on. this source is relevant to my project because it gives personal experiences of students challenges.

Camera, Lauren. "Stagnant City Schools Are Failing Minorities." US News. October 7, 2015.
Accessed January 8, 2016.

This source explains and outlines the difference in the education gap between whites and minorities. This source also makes the major point that minority students are starting to increase in their education however the problem is that there is a lack of resources. This information connects to my point that socioeconomic status can affect a child's mindset because there is a lack of resources for the majority in schools which would be the minority students

"Causes of Crime - Explaining Crime, Physical Abnormalities, Psychological Disorders, Social
And Economic Factors, Broken Windows, Income And Education." - JRank Articles. Accessed January 19, 2016.

This source emphasises my point of the increase in crime due to the lack of resources. When there is competition for limited needs, there is an increase in crime. Crime and gang activities show a student the quickest way for protection yet confining in one leads to more damage than expected such as incarceration.
Cook, Lindsey. "U.S Education: Still Separate and Unequal." US News. January 28, 2015.

Accessed February 15, 2016.
This source is to show the gap between minority students education and the white students education. This article infers that the gap between minority students is not due to lack of potential yet it's due to a lack of resources. Over the course of time minority students are starting to pursue in their education yet they are hindered by the lack of availability of raw materials to produce the best result in their education.

"Government Benefits, Grants, and Loans." Government Benefits, Grants, and Loans. Accessed
January 18, 2016.

This source provides the many options of support that the government provides to minority families who are in need. This source is to prove the availability of help by the government.

Ludwig, Jens, Greg J. Duncan, and Paul Hirschfield. "Urban Poverty and Juvenile Crime: Evidence
from a Randomized Housing-Mobility Experiment*." NBER.org. May 12, 2000. Accessed January 18, 2016.

This study hints at the fact that crime or neighborhoods that are high in crime have a large amount of young minority students in the prison system. This study provides an explanation of the failures of neighborhoods and the people in the neighborhoods.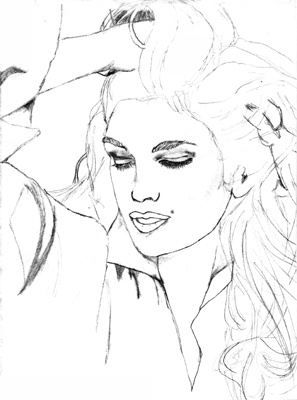 © Victor V., Strathmore, CA