On Loneliness
January 9, 2016
Sometimes, your life is just too stressful for you to invite other people into it. Sometimes you need some "me" time. Sometimes you just don't feel like being around your friends.
There is nothing wrong with any of these things--in fact, it is healthy to give yourself some alone time on occasion. This doesn't mean you must remove yourself from your friend group or avoid social events, it just means you should find time to get to know YOURSELF better.
It may seem like a ridiculous thing to say, but many people don't really know themselves. They spend too much time around other people and they begin to mimic their lifestyles, mannerisms and hobbies. Of course I'm generalizing, but bear with me.
More important than immersing yourself within groups of people is finding where YOU fit in. Taking time to sit by yourself and focus on yourself can help you figure this out.
Try to stay true to yourself; then, when you interact with others, you can act as an individual--who knows, maybe they'll conform to YOU.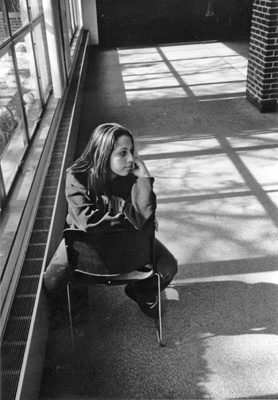 © Leighann E., Westport, MA