Injustice Behind the Lines
MAG
January 29, 2015
In the U.S. military, a woman is more likely to be raped by a coworker than killed by the enemy. In 2013, according to a report by the Department of Defense, there were nearly 1,400 reports of sexual harassment and over 5,000 reports of sexual assault in the military; thousands more are believed to have gone unreported. Because military commanders often put the reputation of their unit above carrying out justice, perpetrators of sexual assault and sexual harassment go unpunished in military courts. To prevent these miscarriages of justice that continually occur in our armed forces, all cases of sexual harassment in the military should be reviewed by civilian courts, not decided unilaterally by the military court system.
History has proven that army courts are not capable of properly administering justice. In The New York Times (Nov. 26th, 2014), Colonel Don Christensen, a martial prosecutor, described his experiences in military courtrooms. He witnessed commanders showing their solidarity with those accused of sexual assault or harassment, using their power to tip the scales in favor of the accused by selecting the juries, and ordering the withdrawal of cases because the accused was a "valuable" officer. In one case, Christensen witnessed a commander leap from his seat and yell "Yeah!" after a pilot was found not guilty of rape.
Furthermore, after witnessing countless perpetrators of rape and sexual harassment escape punishment, many victims decline to report their assailants. According to a CNN article by Congresswoman Jackie Speier, only an estimated 13.5 percent of victims in the military report their attackers. While 40 percent of civilian sexual offenders are prosecuted, only 8 percent of sexual assailants in the military are sent to court.
In 2002, army specialist Andrea Neutzling reported a sexual assault to her military commander, who gave her assailant a punishment of five days of base restriction – barely a slap on the wrist. The next time Neutzling was assaulted, this time by a different soldier, she did not report it, knowing that it would do no good. A month later, she was raped by two soldiers, and again chose not to report it. Instead, she kept a rifle pointed at the door in her barracks. When another woman in her unit told their commanding officers of the incident, they did not believe Neutzling. Even the chaplain told her, "You don't act like a victim." Her assailants were never charged.
In the military, commanders have full jurisdiction over these cases, arbitrarily deciding when, and whether, to investigate. In addition, if they choose to punish the perpetrator, commanders decide the severity of punishment, with sentences varying widely from informal reprimands to dishonorable discharges. In contrast, a prosecutor who is independent of the chain of command would be far more likely to select a punishment appropriate to the crime. Civilian courts would more effectively dole out justice without considering rank, authority, or reportedly valuable service to the military. A 2013 ABC/Washington Post poll found that 59 percent of respondents supported giving a civilian prosecutor authority over sexual assault and harassment cases in the military. Doing this would ensure that those who should be prosecuted are, and that victims in the military are no longer afraid to speak up.
Our government has a responsibility to protect those who are serving in the armed forces. How can we expect soldiers to defend our country if our justice system does not provide them due protection? Making sexual crimes in the military civilian-reviewed offenses will help remedy the broken system that has allowed thousands of perpetrators to go unpunished.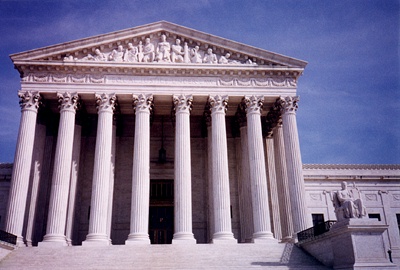 © Whitney K., Milford, CT