Civility: Media Killed the Mannered Kid
January 1, 2014
"Oh, my gawd, you're so fat," a teen girl's voice says. She's talking to an elderly woman sitting on the bus. The group of teens continues to taunt her.


"Unless you have something nice to say, don't say anything at all," the woman replies, turning to face the kids so young that the boys haven't even picked up a razor yet.


"How about you shut the f*** up?" says one boy. The bus erupts in laughter. She takes of her glasses to wipe her tears.


"Ha! Don't look into her eyes, you might turn to stone," says another. It continues, cruel jabs about her weight and other physical attributes. What did she ever do to induce this?


"Hey Luis, are you putting this on Facebook?"


"Yeah," a lazy voice responds.


It's a ten minute long video but I can't continue after two. It shows a school bus aide being, bluntly said, abused by the children who she works to help. If that isn't the evidence of my generation losing their manners, I don't know what is.


In another instance, I invite a friend over. We haven't seen each other since I moved. Instead of doing something together that would have ended in us laughing and creating new memories, he spends the whole time on his phone.


There's a common theme here: social media. Why did those kids on the bus say those cutting words to the poor old lady? Because it'd be hilarious when everyone saw it on Facebook, of course. Why do people take pictures before every meal at a restaurant? Why do young people on dates keep their phones flat on the table? To keep up with what's new on Twitter and Instagram, duh.


In order to build empathy, trust, and intimacy between people, there needs to be communication. Not just spoken in words, but in body language as well. Eye contact is crucial for building relationships. If people are constantly walking around with their phone at their fingertips, they are not giving the person in front of them their full attention. When you hardly know the person in front of you, does it matter how you behave in front of them? Social media is magnetic. No one wants to be the last one to the see the viral video. People want to be a part of something. When choosing between a conversation with someone in front of you and someone on the other side of the screen, the default should be the former.


Unfortunately, media is not the only obstacle. In most families, both parents need to work to make ends meet. In order for kids to learn manners, parents need to set expectations and boundaries. It might seem straightforward, but it's incredibly tiring dealing with a child after a day at work. It's not fair to blame only the unruly kids. In the end, the parents also have to be dedicated to raising a mature and courteous member of society.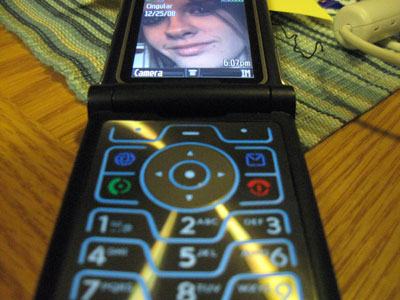 © Adam S., Kingdom City, MO