Picture This
November 20, 2013
Picture this:
You turn the world upside-down. Shake its lunch money out, have it fall at your feet, and do whatever you want with it. What? I have no idea. That's for you to decide.
Imagine what you could do with the world's lunch money.
Maybe you buy an expensive car. Maybe you bank it, flaunt your wealth to the shaken world. Maybe you buy that one girl you really likes a ring. Or that one guy you thought was totally hot an amazing – whatever the hell you get for guys. Maybe you walk into your boring cubicle job and tell your fire breathing, fat, sweaty boss – or hot lady-boss – that you quit. You quit working all together.
Or maybe you do something else.
Maybe you drop all that money into a well and have people fish out how much they need, have people take a gamble at the jumble of bills and coins of differing currencies piled up in the bottom of the world's deepest well. Free of charge, people can dump a bucket into a well filled with paper and metal, and – depending on whether or not the well likes them – pull a total win… or achieve complete failure.
So – what would you call yourself if that were to happen? A humanitarian? A do-gooder? Both? Neither?
What if I said you could rig the gamble? What would you do then?
Let's say you play the Corporation and keep the "big bucks" in your private bank account. You'd look like the hero of the world, while secretly hoarding all the wealth you were supposed to be distributing to the people desperately plunging a bucket into a well, all filled with one or five dollar bills.
Now let's say you do the exact opposite. You pour the big bills into the well, and stash up the one and five dollars. Then you'd be Charity organization. Then you'd be the REAL hero.
Or would you still be the thief for taking ALL the lunch money?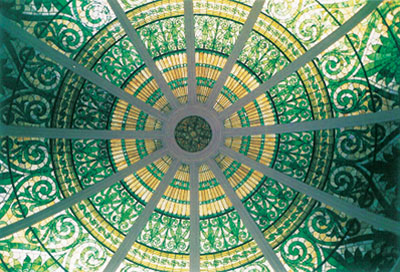 © Kathleen O., Jim Thorpe, PA