Long term benefits of Education in Underdeveloped Nations
November 12, 2013
Long term benefits of Education in Underdeveloped Nations


The 21st century – Human Mankind has come far away in being successful and not being successful. The world is a different place from what it used to be 500 years ago. Now, there are many advances in Science, Technology, Engineering, and Medicine are absolutely impressive in the last 500 years. Yet, it is extremely disappointing that we, as a world, have not been able to figure out how to educate all human people on this planet. "A task which should be so easy and simple in today's day and age is yet a mission impossible."


The underdeveloped countries like many in the continent of Africa and then astonishingly enough, even in the developing countries like China, like India, and many others, do not have access to basic education. If the world truly has developed nations, if the developed super power nations are truly that successful and matured then they should surely know that basic education in today's world is like having food and water to live. It is an obligation of every human being to ensure that all human beings on this planet have the basic education in life and even have the means for higher education.

And for the developed nations such as ours, it is our moral and ethical obligation to ensure that every single citizen of our planet gets the basic education they need and have the means for higher education. It is an irony since even in the world's most powerful country, the United States of America; the means to achieve higher education is not available to all. The richest nation of all, the most powerful nation of the world, and yet, affordable quality education is only available to few! The most disappointing drawbacks of all developed countries! Many of the super power countries offer billions of dollars in aid to the world. Many of these dollars are truly unaccounted for, many goes for causes such as war in one way or other and yet, they all fail and struggle to afford higher education to all even in their own countries. This when the super power needs to be a role model to the world by having all education, including higher education to be absolutely free for all. And in fact, students should be rewarded for their excellence! A moral and ethical obligation for every single leader of the developed countries, political or otherwise needs to be to work tirelessly to arrange for free education for all.


Of course, the practical challenges and economic justification of global efforts by the developed nations for such a large initiative needs to be justified. However, how can the developed nation ignore the long term economic benefits of having an educated world! Why is the justification ignored for decades now? It is truly surprising.

Creating New Human Resources Globally would obviously create a new huge pool of talent globally – to add value to the entire world! As a result, there would be further need for many commodities for the newer educated population. New goods and services needed would simply boost the global economy for decades to come. This surely would mean a greater revenue and economics for the entire world.

The United States of America has always believed that competition is a healthy aspect for all. Newly educated resources would add new talent pool to the world adding value at every level and also creating competition, which eventually always helps the consumer and also all businesses – and the overall development for all.

In areas of medicine and science, the newly added talent pool will further help new research and development at a much lower cost to the large corporations.

An educated world will also help bring stability to the world, making the world a more peaceful place to live - for all.

Such large initiatives have to be driven by key political leaders of the major developed countries of the world. To make sense of it all, large corporations do need to get involved and back all efforts. Every living educated human being on this planet needs to realize that it is their moral and ethical obligation to make an effort towards this cause – at whichever level they can.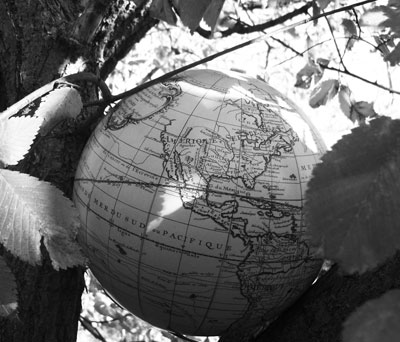 © Ella H., La Vista, NE