Solving a world problem
June 13, 2013
Somebody asked me want I want to do after I complete my PhD. So here is the answer….

I wish to teach people. Be it a primary school teacher, a secondary school teacher, a professor or may be a private coaching master. It will depend on the grades in my degree and yes of course my capabilities. In my opinion; the more educated the society is, the more civilized it is. Positive results could be seen in areas like health care, fertility rate, cleanliness, law and order, and others.
After my retirement; it is my utmost desire to open an old-age home or may be a crèche. At present only the scenario in front of us states that in the fast growing economies and the MNC era, people do not get time for the family. The workers (25 to 60 years of age) wish to keep their children and parents happy and try their level best towards it; but their mere absence ruins everything. On a personal note; that is not the way of life. Each age group has their own ideas, interests and capabilities. But what we see that only the workers are able to grasp the opportunities; the youngsters and the elderly counterpart are not only offered opportunities. May be I also have to face the same situation, who knows!
Therefore I am rather keen towards my desires and I am on the saddle now, moving towards it.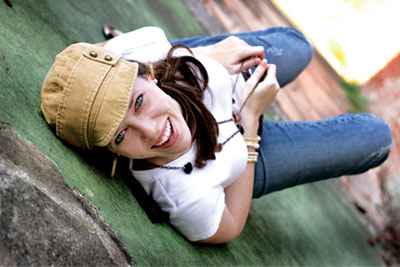 © Brianna C., W. Monroe, LA